Articles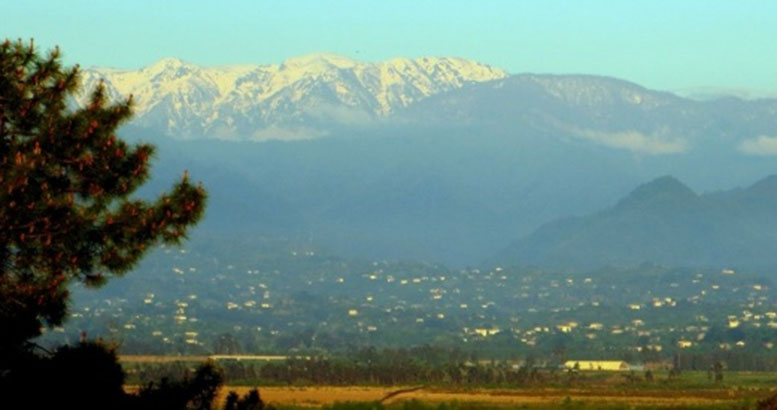 Ajara - Wine Chesses and nature
4 June 2015
---
By: Rotem Sonneberg. LA Metayel traveler's website

.

When one thinks about Ajara - he thinks about monasteries and old churches, mountains and valleys, abundant of water and green flora covering softly the earth. All of these exist in Ajara - but, there is much more!
In Ajara region there is special wine, special cheeses, king size supras and charming people.
Ajara is a charming region, mountains on the east and the calm sea on the west.
Ajara is so charming; it warmed my heart while arriving there to the cool weather.
Ajara is in the south west of Georgia on the coast of the Black Sea. 400,000 people, 4 most beautiful national parks, many villages, one resort town- Kobuleti and the capital city - Batumi.
"Ajara is a post soviet France" said David Ben Hayim the CEO of Georgia Palace hotel in Kobuleti. The oldest wine in the world comes from Georgia, 6000 years ago. But, do not expect the French to admit it, because it will damage the French reputation, and the chesses… o-la-la the Georgian food is delicious. When a French man speaks so highly about the wine and Cheeses of Ajara - you better believe him that they are superb.
Batumi - the pearl of the Black sea… stunning views, a calm sea shore with a long promenade, ancient streets, theaters, restaurants, Piazzas, 6 casinos modern big hotels and boutique hotels, one can get confused and think he is in Europe, But , No, he is in Batumi, Ajara.
Kobuleti - A resort town in Ajara you could enjoy the quite and wide beaches in a rustic pastoralia and stunning views. But what attracts most is the Georgia Palace. Some of you will choose to stay there a week others will stay an overnight. The Spa in Georgia Palace is the only professional spa in Ajara and even in entire Georgia.
Those of you who visited India will experience a déjà vu thanks to the oriental music the scent of the big and soft cushions spread on the floor and mainly thanks to the Indian staff. The spa offers a rich variety of treatments: from shoulders massage to Ayroveda. Special doctors physicians specializing in pain treatments. They will diagnose the pains and treat them as well.