Articles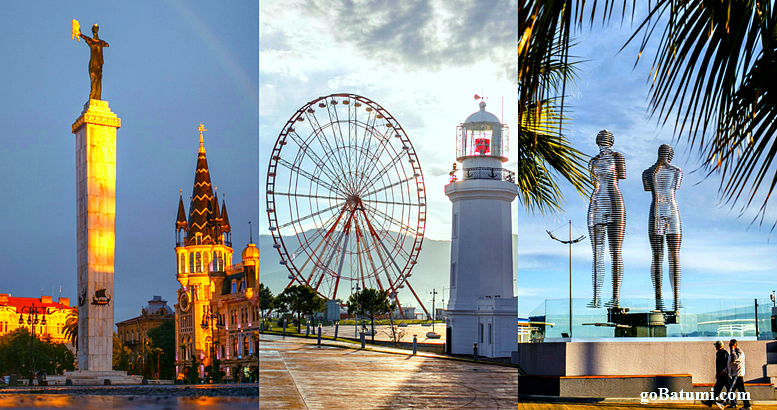 Casino, Khatchapuri, Excursions in highland villages
9 March 2016
From observatory deck of Saint Trinity Church (at 2170 m from sea level) stunning Batumi panorama is opened. Skyscrapers, strangely shaped hotels and restaurants are Batumi Business Card. Just 10 years ago the city had totally different look, with low-floored buildings, not this glamour.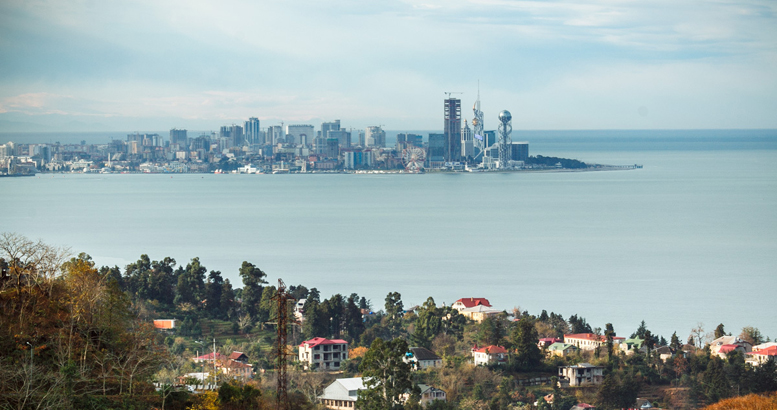 TUT.BY with other Belarusian journalists visited Batumi for three days media-tour and observed how this post-soviet resort was changed while struggling for tourists.
Form 2005 Georgia was engaged with activities oriented to attracting tourists. Governemnt started to invest money in promotion of infrastructure and sights of the country and accordingly the number of tourists was increased by 7 times for 10 years (in 2014 the country was visited by 5, 5 million tourists).
They are betting for a seaside resort Batumi – capital of Autonomous Republic of Ajara. 500 journalist are invited in the region annually from 9 target countries who are participating in tourism development program. Belarus is one of the target countries and from the very next year Russia will be added to the mentioned list.
Last year 6 thousand of tourists visited Batumi
"Oh these are Byelorussian guests" - we hear from passers. With our photographer we are inspecting each other to identify "special signs" but in vein. Later we hear that Byelorussians are talking with a special accent – Russians are not talking this way.
Last year number of tourists from our country in Ajara was increased by 53% but it is insignificant – about 6 thousand of tourists in total as the region hosted 1,5 million tourists In recent year most part from neighbouring countries, Turkey, Armenia and Azerbaijan.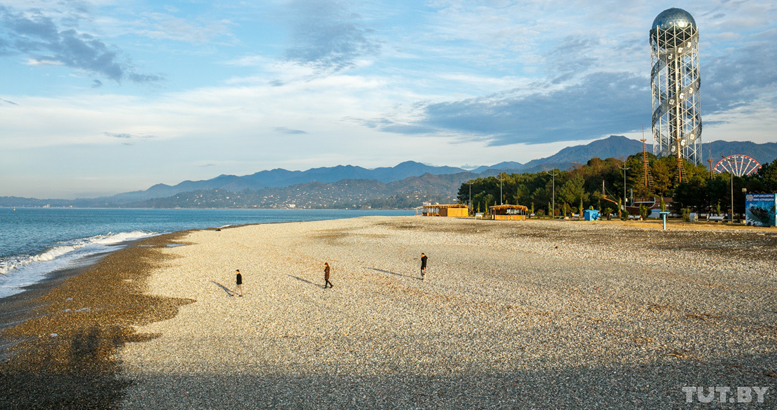 Our tourists mostly hesitating to visit Ajara because of expensive flight tickets: besides a direct flight from Minsk to Batumi performs only "Belavia" and the price of tickets starts from 300 $. At the season air-company performs 5 flights per week two ways and in winter only two. At present negotiations are carried to cheapen the ticket price at least for 100 $ - Georgian side insists.
Fans of lowcosters can visit Batumi with the route Vilnius-Kutaisi the price of which starts from 30 Euro.
Warm but unpredictable weather
Batumi met us with rain which did not stop during the whole day. For December it is absolutely normal weather as +17-20 C 0 for winter when Byelorussians are wrapped up in plaids. It snows several times per year in the region.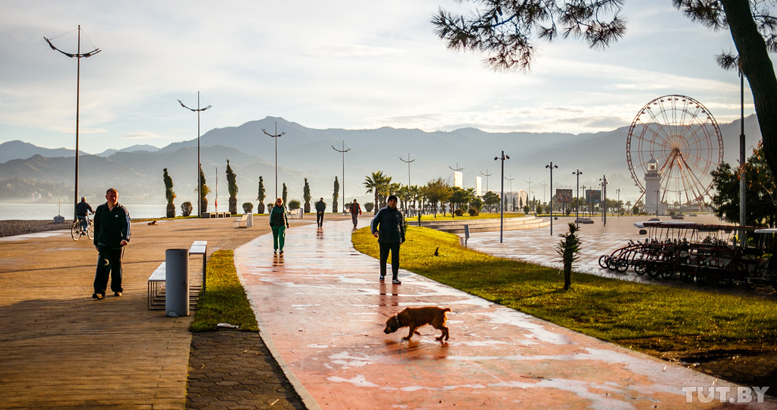 They consider at Tourism Department that even in warm winter they can attract tourists. Now here they are working at weekend tours, inviting us for New Year in Batumi and inviting us for skiing. Not so long ago one more skiing resort - Goderdzi

was opened at 100 km distance from the main road in which considerable amount of governmental resources were put.
The weather is quiet unpredictable at the season, actually there are no cases when during whole week there are sunny days (it is not coincidence that symbol of Batumi is dolphin with an umbrella, at present dolphin is covered with palm leaf). The rains are usually short-term.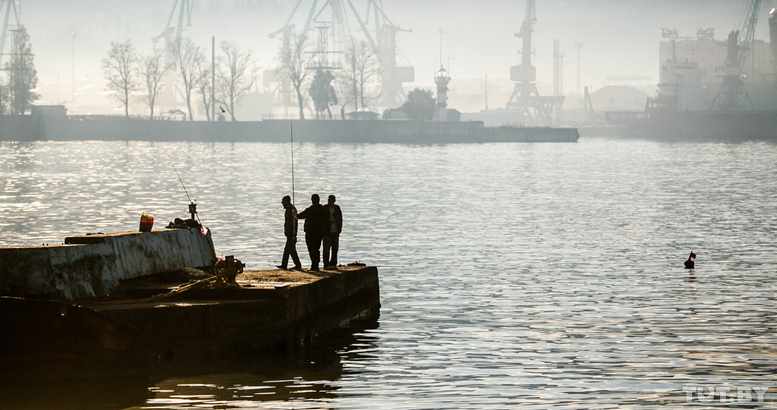 According to the locals even in the hottest months there is no problem to find the place at the beach. The lines of beach are quiet broad which is stretched at 21 km. entering the beach is free at any place.
Embankment: Shaded alleyway, bike pave and outdoor fitness
Despite of lack of flows of tourists in December the embankment did not look sad at all. Adults were having wine; couples were taking photos at sea background. In Green zone children were playing football.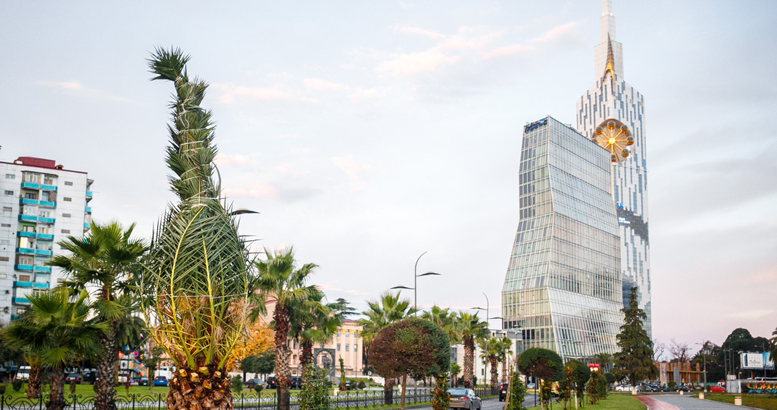 Batumi Boulevard at the season - main coastal street is the basic way for tourists. The boulevard is divided into two old which is 100 years old and new. Infrastructure of boulevard has always attracted great attention.
Along with coastline there is bike pave - in case of desire you may arrive at airport by bicycle which is several kilometres far from Batumi. Governmental program "Batumi-Velo" is successfully operating in the city for several years now.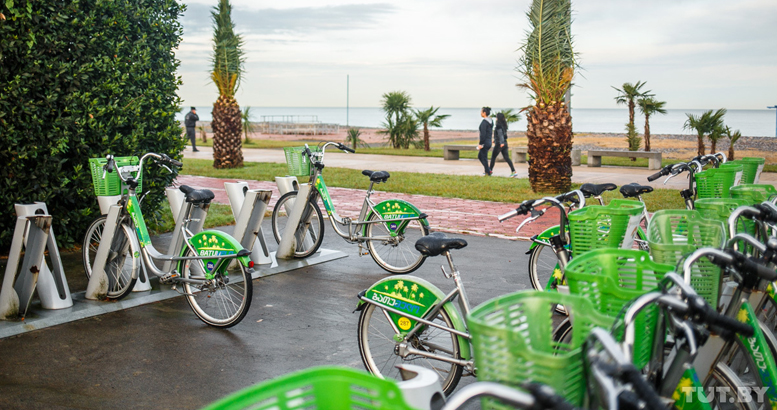 Las Vegas at Caucasus Region
We preferred to walk and get acquainted with the city this way, especially considering the fact that you may get around Batumi Center and nearby territories in an hour. The first thing that catches your eye it is unusual architecture, curved building of hotel Radisson, restaurant with the shape of inverted house, hotel Coliseum Marina which is alike legendary Roman Amphitheatre.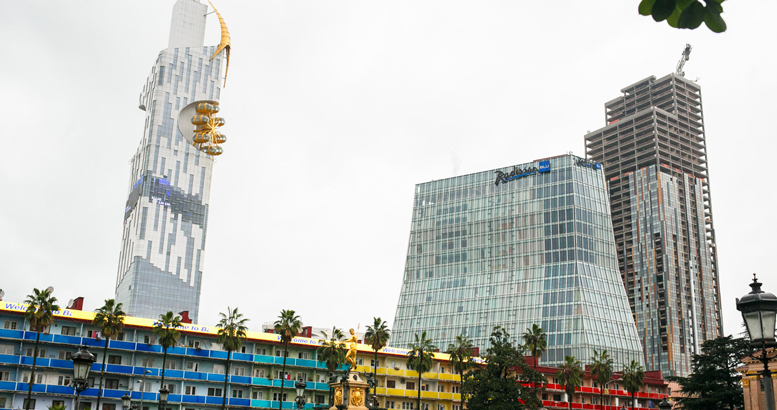 There is Sheraton and Hilton chain hotels in the city in nearest future Kempinski will be built, local government does not interfere in construction processes just requires to agree about architectural design. There dozens of casinos have been opened I the city and government plans to increase the number of casinos.
As slot games business is forbidden in neighbouring countries Batumi should become N 2 Las Vegas in the region. Here investors are given favourable conditions - for example for the first time you may not pay VAT. This approach achieves the goal only last year 300 thousand of Turkish citizens visited the country that has the sea and beach but no casinos.
130 meters Alphabet Tower with the restaurant became symbol of original Georgian written language which is among 14 written languages of the world. Nearby Ferris Wheel is installed. We could see it with the help of illumination while landing nearby Batumi. This place with Tchatcha tower is called miracle park

. Tchatcha fountain is operated once a week at season for 10 minutes from which instead of water comes Georgian alcoholic drink.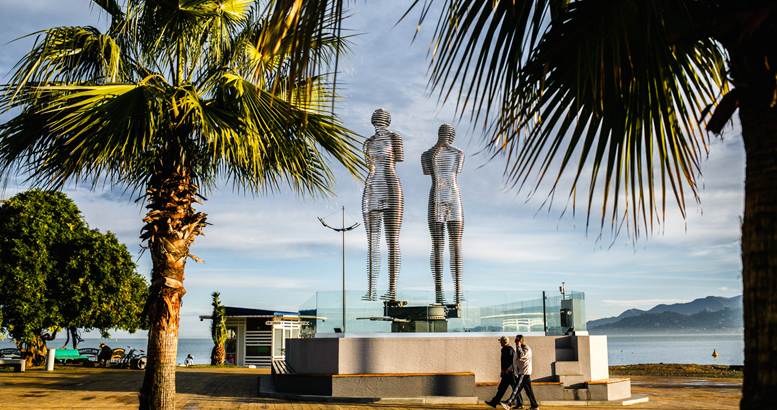 Tourists like to take pictures at sculpture One of the most notable sculptures is sculpture of love which consists of 8 meters figures of men and women which are approaching each other for 10 minutes and then separating.
Italy in the centre of Batumi
Historical part of Batumi is not too large - here were residential houses which were constructed for the end of 19-th century.
Piazza square

is one of the basic squares in the city - project of 2009. The locals call them "Italy in the Center of Batumi". In the Center of square tables are placed from nearest cafes and restaurants in summer and the live music.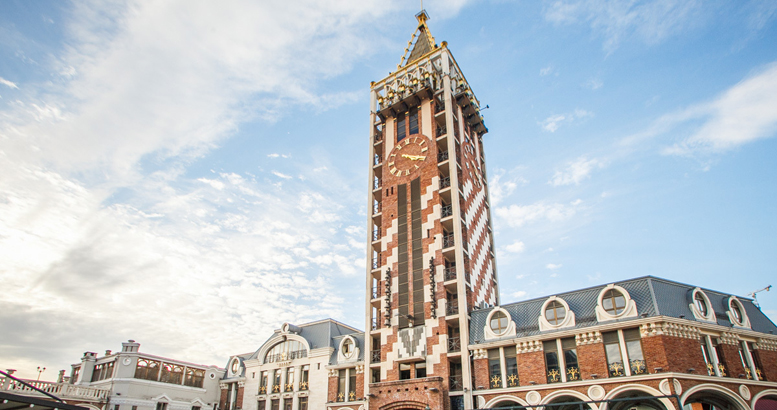 During our visit Christmas tree was decorated at the square. Georgians prefer to spend this festival at home but for tourists they are preparing many cultural measures.
6 May Park

– is one more sights in Batumi which in the Center has lake, with shady alleyways and children's attractions. Nearby is Batumi Dolphinarium which is the only in post-soviet union. In addition you may visit Batumi aqua-park with your children.
Chaos in the streets and cheap taxi
While visiting Batumi you have to know that drivers have not got accustomed to stop their cars at pedestrian crossings. You will get accustomed to street chaos quiet soon but anyway it is necessary to look aside.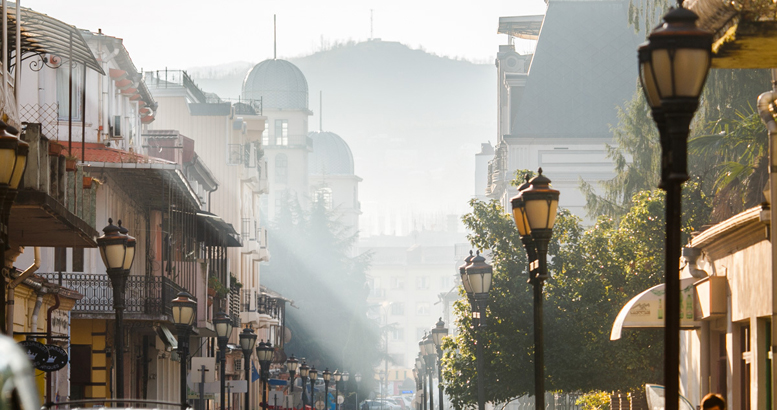 Taxi is cheap here driving in the city costs just 1, 5- 2 $ arriving at airport maximum 7$. Besides taxi drivers know best the possibilities of finding accommodation in private sector.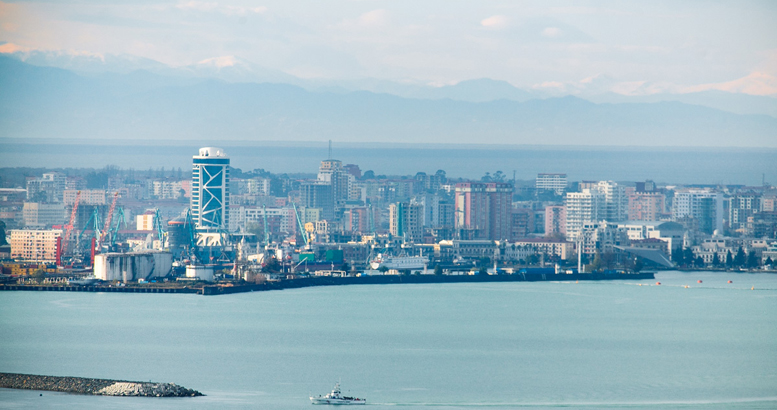 Their price starts from 50$ at season. For 80-100 $ tourists may find the best rooms which good refurbishment and full set of modern appliances. Average price of hotels equals to 100 $. In five star hotels 250-300$ is the price of room.
Every day you can try something new
As for food tourists should consider 10 $ per day. This will be dinner at café or restaurant or at fast food places where you will be hosted with Georgian pasties.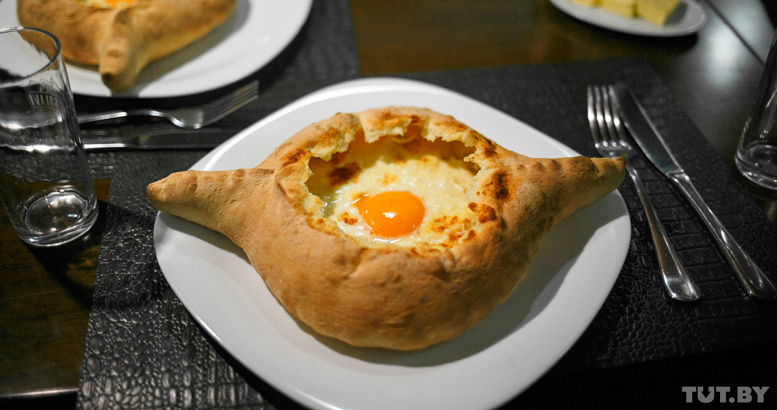 At present Georgian cuisine is actively promoted in Batumi. Here you have to taste Ajarian Katchapuri.
In the menus you will frequently meet Khinkali (alike Pelmen) Pkhali (snack food made of vegetables and sauce), Mtchadi (bread made of corn flour) and other dishes. During all 3 days we were offered all the time something new.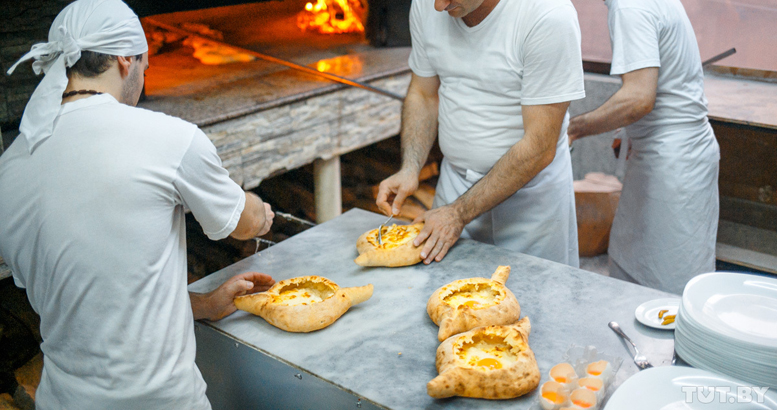 Gourmands should visit Batumi market. Here totally different fruits and meat as well as traditional Georgian sweeties, spices, tea and coffee are sold. Churchkhela - the oldest piece of national sweetie is sold for 30-70 Cents.
Aside from national cuisine Georgians are proud of Georgian wine. National technology of producing wine is among non-material property list of UNESCO.
There are no Supras in Georgia without Tamada who is leading the sufra. The first toast is for peace. We had the possibility to enjoy Georgian polyphonic music which is among non-material property list of UNESCO.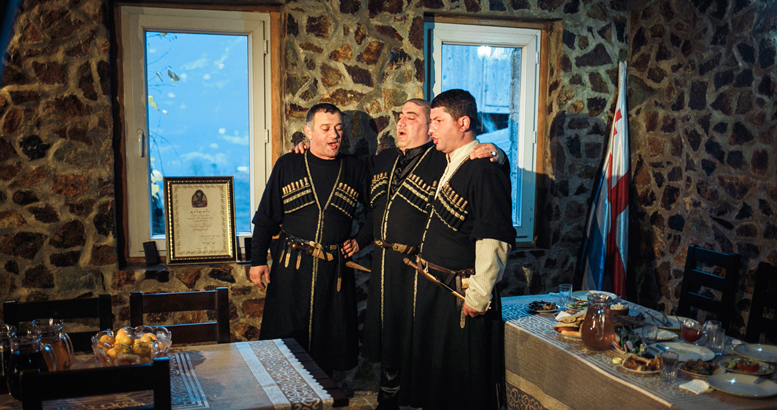 Evening walk in Batumi makes very positive impressions. Batumi Center is illuminated with various kinds of illuminations; here even the smallest objects have illumination.
Excursions in Highland villages and national parks
The weight gained after evening feasts can be lost via excursions. Today the most popular tours from Batumi are made in Botanical garden

and highland villages. The half of population lives I the village in Georgia.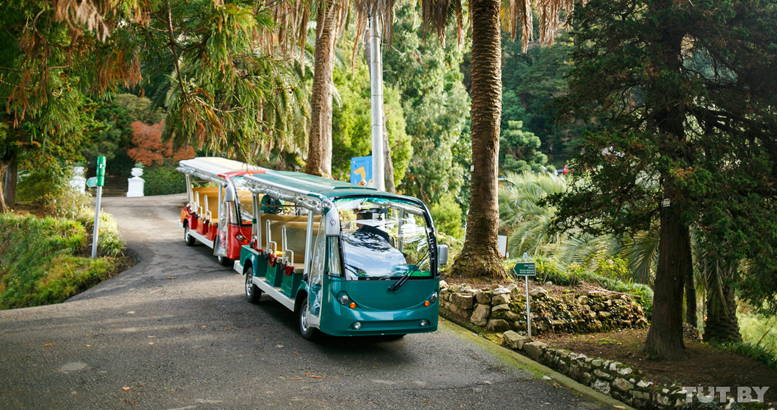 The local botanical garden at its time was one of the biggest in post-soviet union. Construction of garden was started at the end of 19-th century. According to the plan the garden was divided into 9 geographical zones. In each of those zones various kinds of subtropical plants are planted from various countries. General areas of botanical garden equals to 100 ha.
While making tours in highlands tourists visit Makhuntseti 20 m waterfall and King Tamar Arch bridge which is about 900 years old. Totally in Georgia there are 25 arch bridges. Excursions at national park are also popular among tourists.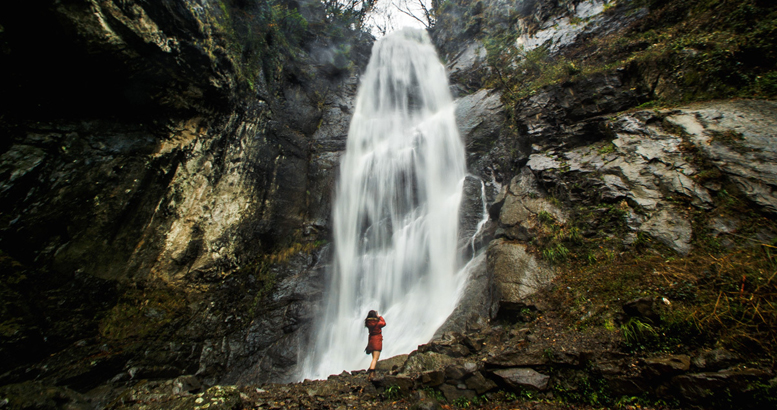 Attracting tourists at highland villages is not an old process. Villages are alike our farms where hosts are showing their farmings and offering rural food. The locals are visiting city quite rarely just for sugar, flour and salt. They say all what's necessary for rural life they have got here at rural store. Excursions at highland villages cost 10 $.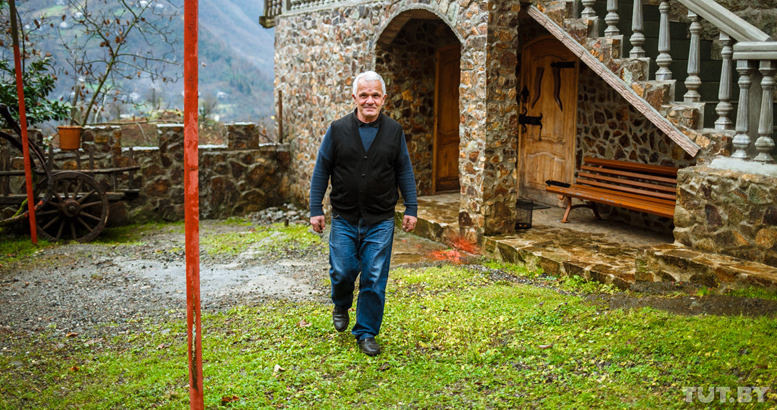 The Georgians consider their advantage their hospitality and the attempt to speak Russian that is the reason why tourists like visiting this country here they do not have to overcome language barrier but searching for special places to visit.
Source:
tut.by
Author: Svetlana Beloys
Photo Credits: Dmitry Brushko