Articles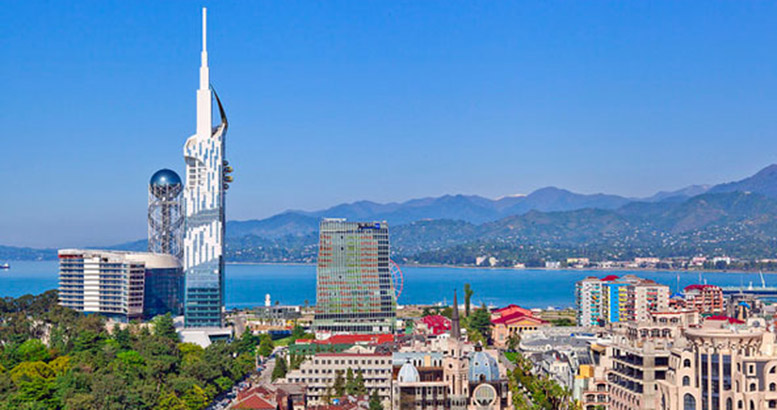 Holidays and trips in Ajara
1 June 2015
---
By: Rotem Bar Cohen. Massa Acher Travel Website

.

In south - west Georgia between the cost of the Black sea and the low Caucasus mountains the Autonomous of Ajara with its capital city Batumi is located. From Batumi, a popular resort city, it is highly recommended to take day trips to the wild nature, with abundant of water and variety of flora.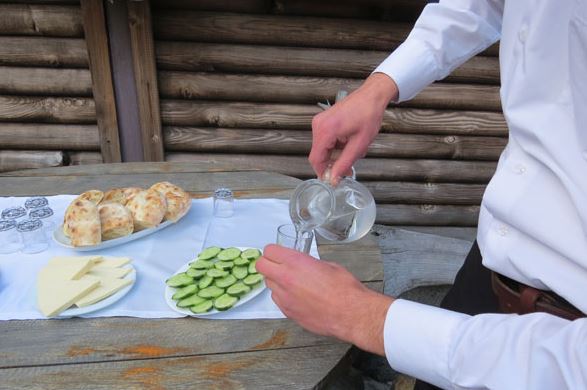 One supra and ten glasses of wine.
In our last evening in Batumi we dined at the luxurious restaurant OLD BOULEVARD. Mamuka our host was the Tamada. He was the one who raised the toasts and said the Blessings. He started with a blessing for the state, on to the good health of the family and on to the beautiful women, to our beloved children, to the memory of our late parents and so it went on and on. In between the wine tasty Georgian dishes were served.
When Mamuka raised his tenth glass of wine I lost contact... in my heart I said a little prayer" For the success of this trip.. and those to be followed in Batumi".
Batumi offers many pleasures: subtropics climate, rich flora, calm sea, a wonderful 8 km promenade along the cost for walking and biking, cable car to the top of a mountain, charming old city, roofed market with veggies and fruits , meat and cheeses herbs and special Georgian sauces- wonderful tastes and aromas which vanished from Israel long ago.
Give Batumi 2 days to visit is attractions and get out for day trips to the mountains.
Batumi has many modern hotels of international hotel chains and many boutique hotels like the one we stayed in Divan Suites. An intimate high class hotel in the center of Old Batumi 5 minutes from the sea, a minute walk from the Piazza square which is full with small cafes. The Divan is Charming, with pleasant rooms and comfortable beds. In the morning tasty and rich breakfast is served.
If you feel like leaving the center of Batumi travel to Kobuleti 25 km out of Batumi to Georgia Palace a high class Spa Hotel. 5 stars hotel with a private beach, indoors and out door pools, French restaurant on the top floor with a stunning view- highly recommended for sunset time. Spacious rooms with balconies facing a forest on one side and the sea on the other side. After a walk on the mountains I would highly recommend on an Indian Spa given by Indian massagists from Kerala in the south of India.
And, if you miss chatting in Hebrew ask to meet the Charming CEO of Georgia Palace, David Ben Hayim. He is fluent in Hebrew.