Articles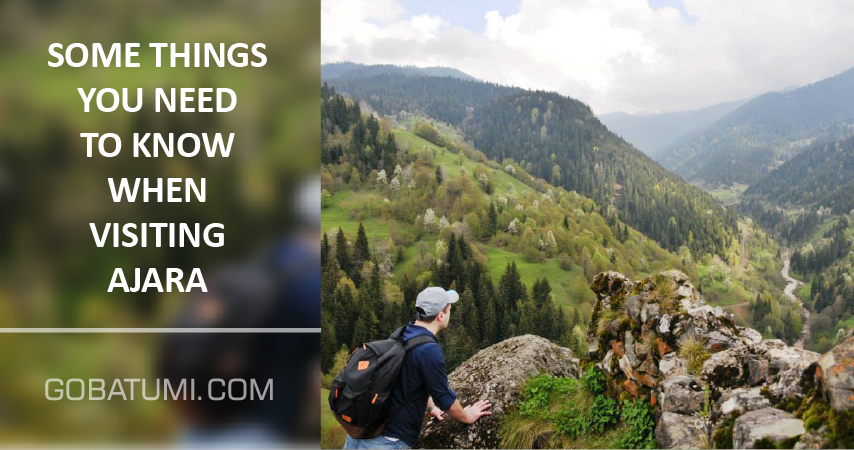 Some things you need to know when visiting Ajara
23 June 2015
Most Georgians come to Batumi just to have a sea holiday. Batumi beaches, Batumi Boulevard and related activities are already known to everybody; however, the oldest town of ​​Ajara on the Black Sea coast is full of sights that are not particularly interesting to Georgian tourists coming to rest on the sea. In this sense, the most active are foreign tourists arriving in the region. According to statistics from tourist information centers, various cultural attractions, eco-tourism routes, wine tourism and museums mostly attract foreign tourists.
Domestic tourists coming to Batumi are not particularly aware that a technological museum of Nobel brothers operates in Batumi, the building where Nobel Brothers had their office and where in addition to the stories of the old Batumi, you'll hear lots of other interesting tales. The most ancient and survived till today Gonio fortress is also located in Ajara. Its territory is closely linked with the myth of the Argonauts and is still full of new discoveries; it is a living archaeological site.
Few people in Georgia know that Ajara is considered one of the world's largest bird migration corridors. Since the end of August to the end of October, you can watch the migration of more than a million migratory birds of prey. Places like the village Sakhalvasho, Kobuleti Protected territory - Ispani swamp, Chorokhi Delta, Mtirala National Park and the village of Shuamta stand for bird watching platforms. For the third year on, with the organizational support of the Department of Tourism, the region hosts an international festival of bird watching, during which Ajara is visited by a large number of foreign tourists.
The region also boasts the fact that only in Ajara there are four protected areas of Georgia (Mtirala National Park, Kobuleti protected areas, Kintrishi protected area and Machakhela national park) having unique flora and fauna.
For unspoiled nature and unforgettable landscapes lovers, Ajara offers new tours and routes. For rural tourism lovers, the Department of Tourism has developed an eco-travel, interactive map

, with a navigation function that will help find information about apartment hotels, tourist routes and wine cellars located on the territory of Ajara.
Here is the list of tourism activities that will make your holiday in Ajara unforgettable: