News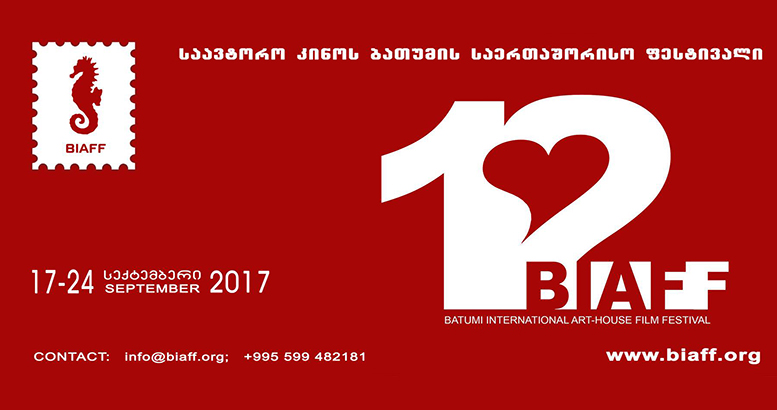 September 17-24, Batumi is hosting international film festival "BIAFF 2017"
17 September 2017
On the 17-24th of September, Ajara is hosting Batumi International Art-house Film Festival - "BIAFF 2017". 40 short and 40 full-length films from 30 countries will be presented at the festival, which is held in Batumi for the 12th time.
In the feature films competition, we can emphasize the latest works of well-known film producers such as: Mohammad Rasoulof - "A man of Integrity" (Iran), Sergei Loznitsa - "Gentle Creature", Kornel Mundruczo - "Jupiter's Moon", Yesim Ustaoglu – "Claire Obscure" and Mari Khachvani – "Dede" (Georgia).
As for documentaries, we should stress – Sergei Loznitsa's "Austerlitz" (Germany), "To stay alive – A Method" (starring Iggy Pop and Michele Welbeck), "City of Ghosts" by Matthew Heineman (USA), Rati Oneli's "City of Sun" (Georgia) and Igis Olte's "Liberation Day" (Latvia).
There also be presented the latest films of such masters as: Kim Ki-duk, Walker Shnoldorf, Aki Kaurismaki, Andrey Zvyagintsev and Andrzej Wajda.
In the section of "Georgian Panorama" we will see the new films of Rezo Esadze, Mariam Chachia, Anano Bukia, Tsira Gvasalia and Eldar Shengelaia.
In the list of distinguished guests of the festival there are – Gia Khancheli, Giorgi Ivashvili, Nutsa Aleksi-Meskhishvili, Aleksandre Rekhviashvili, Eldar Shengelaia, Boguslav Linda, Mohsen and Hanna Makhmalbafs, Sidik Barmak, Seipolah Samadian, Pega Ahangaran, Mohammad Rasoulof and many others.
BIAFF festival venues are: Cinema Apollo, hotel "Wyndham" conference hall, outdoor screenings – on Era Square.
Attending the festival is free of charge. To attend film screenings at "Apollo" cinema, you should get free tickets (to easily reserve and better control the attendance) at Apollo's BIAFF info center.
Accreditation for the Festival (media industry)
-Different media representatives can apply for accreditation by registering on BIAFF website - http://biaff.org/media-acreditation
For additional information and the news visit the webpage of the festival - www.biaff.org and a Facebook page - www.facebook.com/biaffbatumi
The organizer of the film festival is Batumi Art House "Argani", and the official partner is Batumi City Hall.