News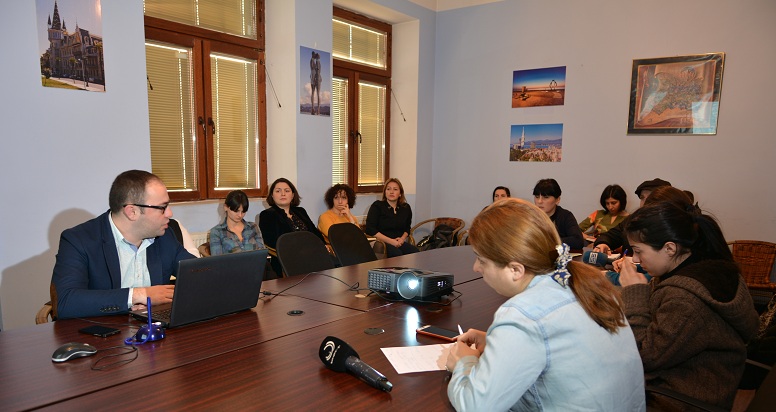 Summary of activities in 2015
12 January 2016
Today Mamuka Berdzenishvili - Chairman of Department of Tourism and Resorts of Ajara A.R reported 2015 activities to the journalists. Chairman summarized projects performed last year and focused on the planned innovations.
In 2015 2.78 % increase of tourists was recorded. In the stated year Department carried active PR and marketing campaigns in 9 target countries, which included outside and online advertisements and organizing info-tours in the region. In 2015 Department hosted totally 35 informational tours from target countries as a result of which 170 articles have been published in leading media outlets of those countries and a number of TV reports were made About tourism potential of Ajara-Batumi.
Last year important innovations were achieved towards service direction as well. About 300 employees employed in the field of tourism were trained by the Department; Tourism Regional Forum "Magnolia 2015" was founded where successful companies of tourism industry have been awarded. The winners were revealed according to interviews of travel agencies and online reservation systems booking.com, tripadviser.com. Project "Mystery guest" was also very important last year which aims service quality enhancement in the region.
There were novelties in N(N)LP Batumi Tourism Agency. The name and profile of it were changed and it was transformed into Tourism Products Development Agency, the basic objective of which is to promote and develop rural tourism and tourism potential beyond coastline. The Agency has created new tourism routes and printed map for the purpose of tourism development in rural areas as well as Agency created Batumi Guide in three languages. the agency plans to perform many interesting projects this year.