News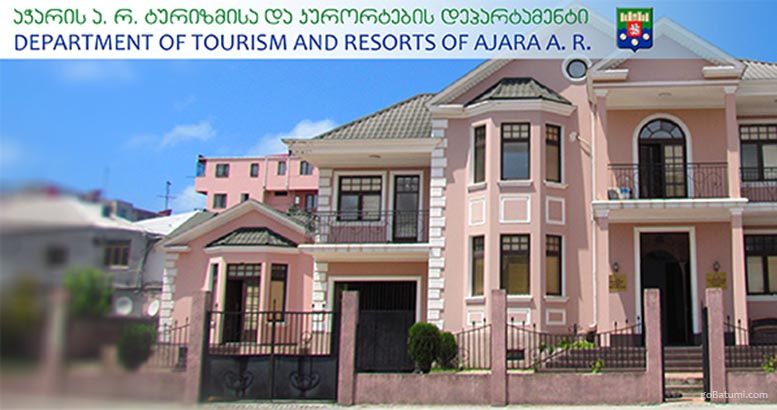 The department starts active PR campaigns in 2016
5 January 2016
Department of Tourism and Resorts of Ajara A.R carried active PR and promotional campaigns in 9 target countries in 2015. The activities included outside and online advertisements in 20 cities of target countries and organizing info-tours in Georgia. In 2015 Department hosted 35 info-tours for the purpose of promotion of tourism and economic potential of Ajara in the limits of which 228 journalists and 144 tour-operators from leading media outlets visited the region. About 170 newspaper articles were published and TV and radio spots were prepared about tourism potential of the region as a result of press tours which totally had 38 263 593 views.
In 2015 Department of Tourism carried promotional campaigns in Turkey, Azerbaijan, Armenia, Ukraine, Belarus Israel, Poland, Kazakhstan, Lithuania and Georgia. The advertisements included billboards, light boxes, branding the busses and bus stops and promotions at screens at public places. Outside advertisements had 43 687 537 views in the mentioned countries. Besides traditional marketing actions, in 2015 Department actively promoted online-advertising via social media tools and informational technologies and accordingly official web-site of Department Gobatumi.com has 411 588 permanent users. Last year Department participated in 25 International Tourism Exhibitions and Conferences for the purpose of promotion and popularization of the region including international measures and economic forums in Kazakhstan, Ukraine, France, Bulgaria, Cyprus and Turkey.
In 2015 Tourism Department carried PR activities not only before summer season but in hot days of July-August and in winter as well. From promotional campaigns besides promotional actions carried in target countries 15 seconds advertising spot is worth mentioning about winter holidays and New Year's Events in Ajara which will be broadcasted via famous TV channel in the world "Discovery Channel" in post-soviet countries till the end of January. Discovery Channel has 1,5 million viewers in the mentioned countries. Active PR campaigns were carried in Georgia as well which included placing billboards, photo-banners and distributing informational flyers in Tbilisi and big cities of the country as well as broadcasting advertising spot at regional channels of Georgia ("Television of Ajara", "Gurjaani", "Kvemo Kartli TV", "Trialeti", "Ninth Wave").
In 2016 Department of Tourism and Resorts of Ajara starts active PR campaigns in Russia, as this country expressed great interest in the region which is supported by the factor of renewed flights between Russia and Georgia. In addition Department plans direct advertisements (billboards, light boxes, screens, branding the busses and bus stations) in target countries and other various activities including competitions, organizing Days of Ajara, Festivals, press and info-tours.