News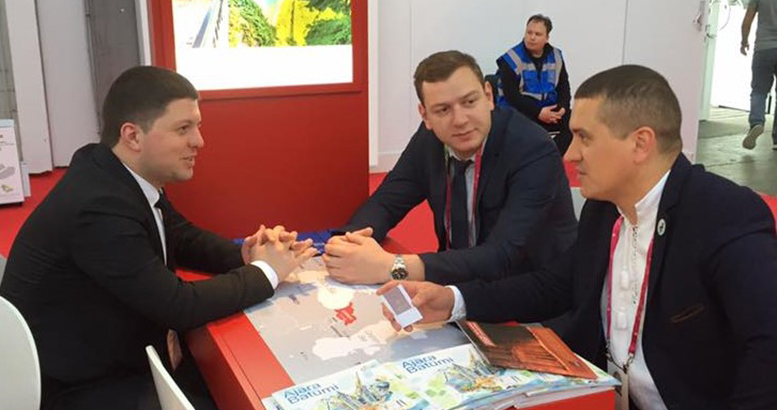 Ajara is presented at the Travel and Tourism Trade Show in Frankfurt
17 May 2017
The Department of Tourism and Resorts of Ajara participates in the International Tourism Exhibition "IMEX 2017" in Frankfurt. The Tourism Department and Georgian National Tourism Administration are presented at the world's most extensive exhibition in the business tourism area.
Within the exhibition, the department representatives held meetings with the members of tourist companies, state tourism offices and organizations for cooperation and further joint projects.
Frankfurt Tourism Exhibition-"IMEX 2017" is the world's most important trade show in the business tourism field and its participants are large companies and organizations, from different countries of the world, interested in MICE tourism.
Every year more than 3,500 exhibitors of international hotel chains, convention bureaus, airlines, state tourism organizations and specific tourism advertising companies visit the fair.
"We take part in the exhibition for the first time, as Ajara is really a distinctive region in terms of business tourism. We have been holding meetings with companies and state departments for two days. Our main purpose is to connect the companies with Georgian ones, enabling them to jointly plan forums, meetings and similar events, that will promote business tourism in the region", said Mikheil Koplatadze, the chief specialist of the Tourism Department's PR and Advertising office.
In the current year, The Ajara Tourism Department has introduced the region's tourism opportunities at 15 international tourism exhibitions.