News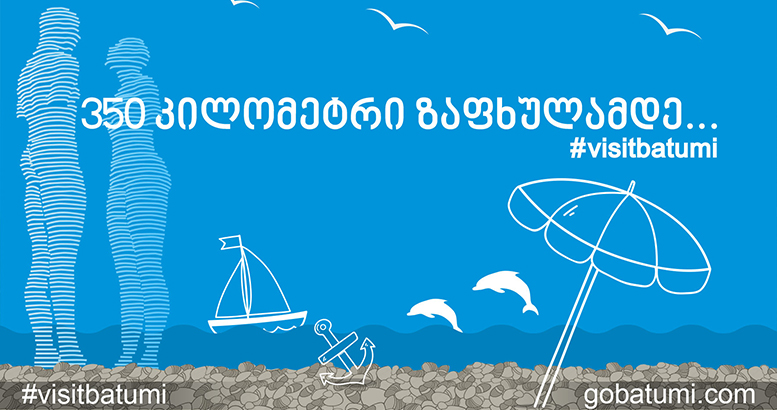 the launch of creative promotional campaign
25 May 2017
On the 15th of May, the Tourism Department has launched a creative marketing campaign in Georgia, aiming to stimulate domestic tourism in Ajara.
Within the advertising activities, billboards with the graphic sea images and inscription – "365 km to summer" were placed on central roads and Tbilisi-Batumi highways, once again reminding local tourists about the place where the summer begins. The number of kilometers decreases as you get closer to Batumi. For example, Guria's billboard has indication-"125 kilometers before summer".
In addition, 11 central bus stops were branded with sea theme images. Some of the bus stops are equipped with the "interactive" scales, motivating people to travel to Ajara instead of showing weight.
In addition, video ads about Ajara are broadcasted on the monitors at the Liberty Square and at the crossing of Tamarashvili and University streets. From the end of June, a new video about Ajara tourism opportunities will appear on the same monitors.
The promotion of domestic tourism through this marketing campaign started from the capital, but it will continue in Ajara. From June, the posters of tourist attractions and protected areas will be displayed on billboards on every central highway in Batumi and Kobuleti. With this advertising activity, the Department of Tourism and Resorts encourages tourists to travel to the mountainous Ajara, as well as the seaside. Finally, from June, again, to promote domestic tourism the department will launch an extensive online advertising.