News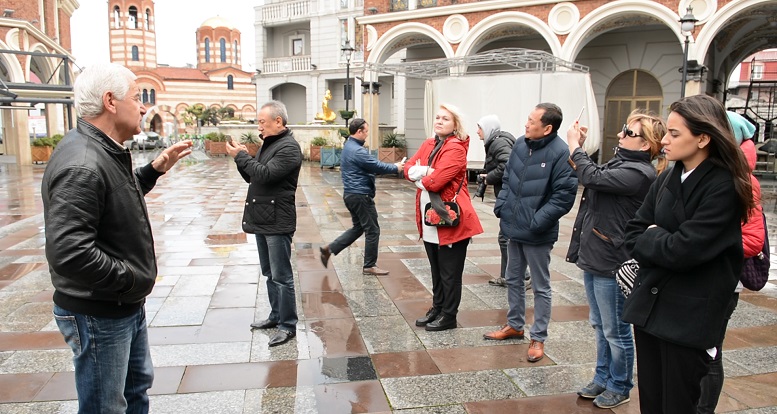 Kazakh Journalists and travel agencies are getting acquainted with Ajara tourism potential
17 March 2016
Kazakh journalists and travel agencies are visiting Ajara in the limits of promotional tour. Guests of the region will see Ajara sights, as well as get acquainted with highlands of Ajara and traditional cuisine through two days visit. Herewith they will meet with the representatives of local travel agencies and hotels for the purpose of further cooperation and communication.
Members of promotional tour got acquainted with the tourism potential of Tbilisi before Batumi. They are visiting Georgia by the initiative of Ajara Tourism Department and Tourism National Administration of Georgia. Promotional tour from Kazakhstan is connected to the planned air-flights from Aktau to Batumi by company "SCAT" which will be launched in June of recent year. Vice-president of "SCAT", chairmen of public relations and touristic directions are among members of promotional tour. Members of info-tour will leave Ajara on 18 March.
Number of Kazakh tourists in Ajara is growing which on one hand is the result of marketing campaigns carried by Ajara Tourism Department in Kazakhstan. Last year 3, 5 % more tourists visited Ajara compared to previous year and this year Department forecasts to increase the existing number.