News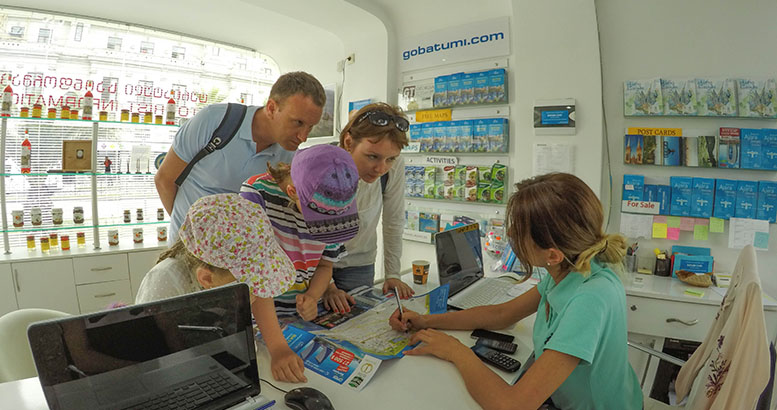 15% growth in number of visitors at Ajara tourist information centers
6 July 2017
Compared to June of the previous year, Ajara tourist information centers have had 15% more visitors at the same period this year. The tourist centers have assisted 10 808 people within the region. In total, from January until June of 2017 information centers were visited by 25 517 tourists, that is 11% more than last year.
The majority of tourist center visitors are mainly the Poles, Ukrainians, Russians, the Turks and Israeli tourists. They are mostly interested in the attractions and places of entertainment of the region. Foreigners pay special attention to tourist routes of mountainous Ajara. Since last year, the number of visitors has increased at the tourist information centers of the mountainous Ajara as well. Compared to six months of the previous year the number of visits of the centers by tourists has risen by 86%.
In summer, overall nine tourist information centers provide service to the guests of Adjara. They are located in Batumi and in all municipalities where you can get thorough information about tourism products, mountain tours, places of interest and entertainment or various events.
Tourism Products Development Agency of Ajara has opened the ninth information center at Batumi railway station this year. The information centers of cable way and Batumi International Airport operate 24 hours, and as for the new information center opened at the railway station, it works in night shift as well, when late-night trains are scheduled. There is a hotline at the information centers -577909093.