News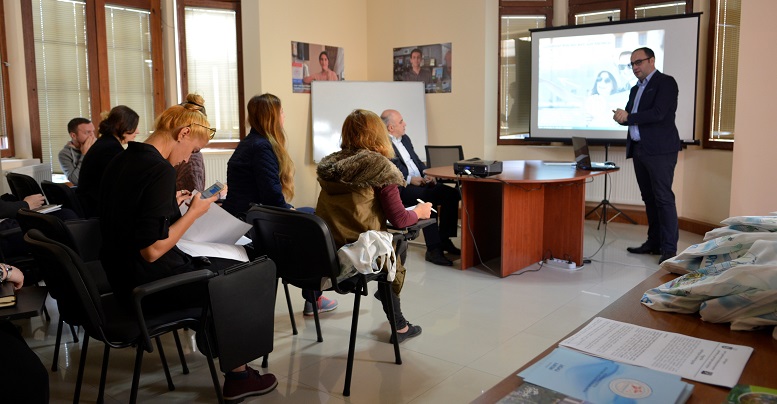 Department of Tourism of Ajara summed up the tourism season
22 October 2016
Today, TourismDepartment of Ajara summed up the tourism season of 2016 and submitted report of last 9 months. Chairman of the Department Mamuka Berdzenishvili talked about the growth of the number of foreign tourists and diversification of the market of target countries to the journalists, also about the increased number of flights towards the region and growing hotel infrastructure. The chairman also focused on PR campaigns and service improvement projects implemented for attraction of tourists in the region. Meeting was attended by the Head of National Administration of Tourism, Giorgi Chogovadze who gave a speech regarding the data of last 9 months about the international tourists in Georgia and money spent by them within the country. Presentation was also attended by representatives of acting local and central media.
"Ajara was visited by 227, 342 foreign tourists during the last 8 months exceeding the data of the last year by 11, 34%. We suppose that the number of tourists is much bigger as the mentioned number is based on the data of the hotels registered in Ajara only but we'll have information about the number of tourists within the non-registered sector too at the end of the year.
According the border crossing data, Ajara was visited by 1 132 250 international tourists during last 9 months. Among them 114 169 preferred flights, exceeding the last data by 76, 55 %. Last year was also distinguished by unprecedented number of international flights in the region. More than 300 in 22 directions have been fulfilled in Batumi International Airport in July.
Department has held PR and marketing campaigns in 10 target countries for attracting tourists in the regions, including online promotions, outdoor advertisements, preparation of special TV shows about tourism potential of the region, organization of press and info tours, holding of Ajarian Days and participation in the international tourism exhibitions. In addition organization of flesh mobs, contests, press lunches, press conferences, promotional activities, gastronomic tours and culinary master classes in the target countries" – told the Chairman of the Department of Tourism to the journalists.