News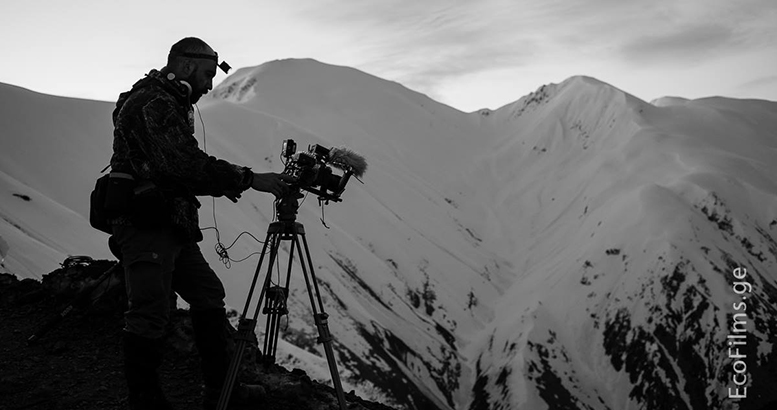 The movie about travel to wild nature of Ajara was shot
3 November 2016
Jara" is a title of the documentary film about travelling to wild nature of Ajara coming in the movie theaters soon. Movie-fairy-tale is about coexistence of humans and animals. The main character of the movie is a bee which is developing the story line and displaying the wealth of ecotourism of Ajara.
Movie shooting in Ajara took one year. The meaning of the movie title "Jara" is the same as the traditional Georgian hive. Domestication of bees in them is one of the oldest methods. Studio "Eco films" is working on film editing for now and premiere is scheduled to be held at the end of December.
"Such a large-scale movie, shooting during four seasons, with several story lines, about Our goal is not simple too; we'd like to display the real events, coexistence of humans, wild nature and animals, their influence on each other, impact and the impact outcome"- says the director of the movie and founder of the studio "Eco films", Nika Tsiklauri.
The movie is about coexistence of beekeeping, falconing and other ancient traditions with modern customs. It clearly shows the routine of the people coexisting with wild nature of inaccessible valleys of Ajara. Movie is also displaying the ecotourism potential of Ajara with its wealth and diversity.
"Movie is a real discovery for people who are interested in travelling and innovations. It clearly shows the ecotourism wealth of Ajara, able to attract anyone keen on travelling to wild nature. The region has got at least four national parks and the biodiversity of highland Ajara in addition.
Shooting of "Jara" by LTD "Eco films" is supported by Small Caucasus Alliances Program which is implemented by NGO "Merci Corps"funded by Swiss Agency for Development and Cooperation. Besides the donors of the movie are: СNF – Caucasus Nature Fund; Ministry of Education, Culture and Sport of Ajara AR; WWF – World Wildlife Fund; Psovi – Environmental association; Putkara – Beekeeping Development Fund; Eco Tours Georgia.