News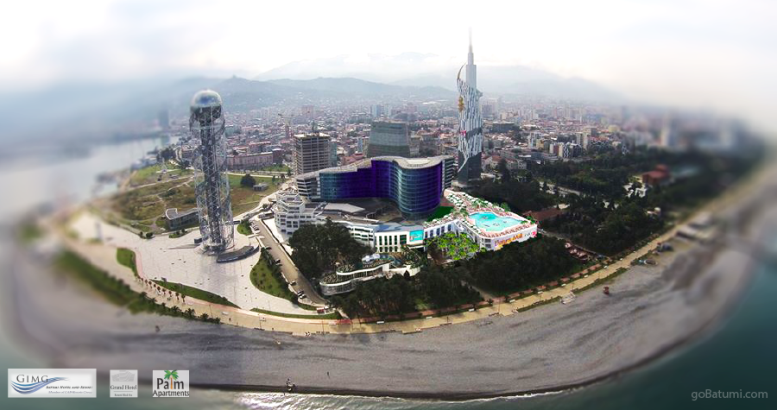 Adjara Fashion Week - 2015
30 June 2015
Between July 30 and August 2, 2015, on the territory of «Palm Apartments» residential complex and an outdoor swimming pool for the first time in Georgia and the region, Ajara fashion week will be held. The event is organized by the Georgian fashion and design association and FASHION GROUP company.
During the Ajara fashion week the creative works of 16 designers from various countries will be presented along with a selling exhibition of these works. During four days of the fashion week, various cultural events are planned. The aim of this project is to assist in the development of cultural tourism in Ajara, promotion of young designers, cooperation between representatives of fashion and business.
The event is supported by the Government of the Autonomous Republic of Ajara and Batumi City Hall and is sponsored by GIMG Ltd. and GIMG Apartments Ltd.
It should be noted that on 30 July, Fashion Week will represent an official opening of Grand Hotel Batumi Black Sea, the multifunctional hotel and entertainment complex, which includes residences and an outdoor swimming pool.
The second phase of the project is completed and involves the construction of 51 residential places located on the area of 11,500 m2 and a mirror saltwater pool, located on the area of 1.300 m2. The residence also includes a service infrastructure with the area of 8500 m2, closed gallery, reception area, changing rooms, areas for relaxing and sunbathing on the terraces of the pavilion and swimming pool, an outdoor bar, a food unit and a Green Zone, a recreational area with eucalyptus and palm trees.
For more information, please contact the Organizing Committee of Ajara Fashion Week:
+995 322 94 55 96; +995 592 45 14 41
+995 557 11 30 12; +995 577 28 70 70