News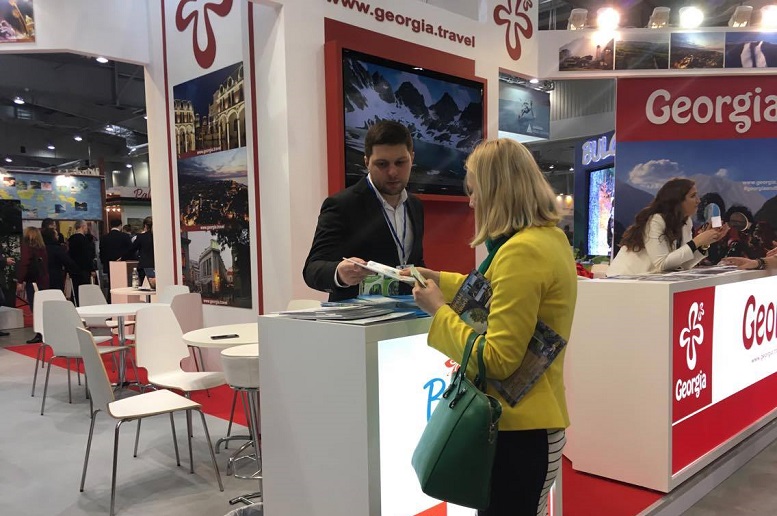 Ajara was represented at the Tourism Exhibition of Warsaw
29 November 2016
Tourism Department of Ajara presented the tourism potential of the region at 24th tourism exhibition "TT WARSAV" in Warsaw. Department was presented together with National Administration of Tourism and travel agencies at the exhibition.
Visitors were able to get introduced to the promotional and informational materials regarding tourism potential of the region at the stand of Georgia and get detailed information about types of tourism of Ajara from the representatives of the Department during three days.
Warsaw tourism exhibition is one of the large-scaled exhibitions in the world which was participated by more than 1200 travel agencies or tourism organizations from 40 countries. Department of Tourism has held some business meetings with representatives of PR and air companies for planning the future cooperation.
"Participation in similar tourism exhibitions is an opportunity for Department to promote region and establish business relations with various companies represented at such exhibitions. Department has participated in 16 tourism exhibitions in total. At tourism exhibitions of Dubai, China, South Korea and Japan region was presented first times. Exploring new markets is necessary to analyze where it is worthy and where it is not to advertise the region. As to Poland, the number of visitors from this country is increasing in Georgia. According to the data of 10 months of the current year, country was visited by 41, 926 international Polish tourists, exceeding the data of the analogical period of the last year by 5,5" – stated the Chairman of the Department of Tourism, Mamuka Berdzenishvili.