News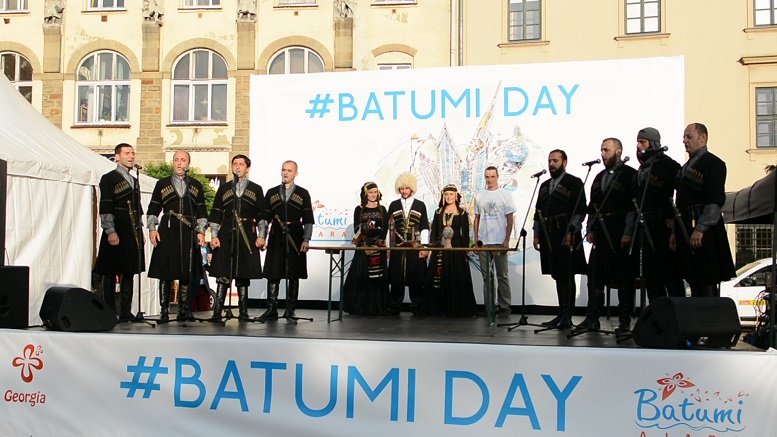 Ajarian Days in Krakow
14 August 2016
Ajarian Days were held in Krakow, organized by Department of Tourism of Ajara. Georgian folklore attracted attention of Polish and foreign tourists in one of the most beautiful cities of Poland. The state ensemble of Ajara performed the songs characteristic to different regions to the spectators which was much appreciated by tourists. Several guests tried to perform Georgian songs together with ensemble members.
Guests also were able to get aware to Georgian traditional table at the event and participate in master class of Georgian dances and drawings, also receive information about Georgian alphabet and get involved in Georgian spelling master class. The event was held at one of the crowded places of Krakow and was attended by hundreds of guests.
Krakow Ajarian Days are seventh after Vilnius, Astana, Tel-Aviv, Minsk, Warsaw and Klaipeda held by Department of Tourism. The exhibition of intangible cultural heritage is planned in Estonia, Latvia and Ukraine till the end of the year.