News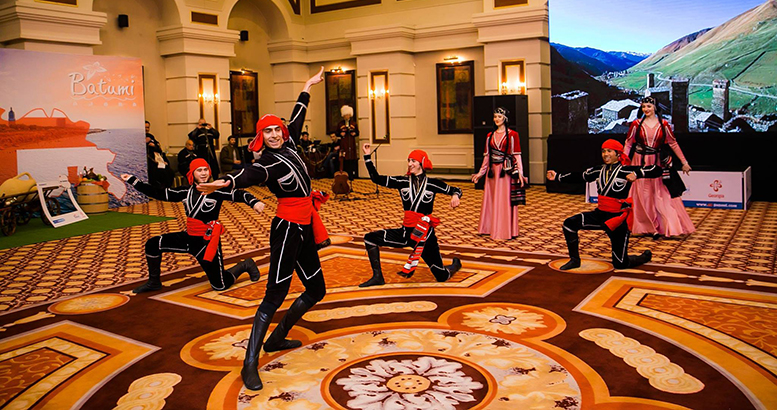 Promotion of the region within "Ajarian Days" is going on
28 July 2016
Department of Tourism of Ajara is still holding PR campaigns in the target countries for attracting tourists in the region. Department will represent region at summer festival of Lithuania on July 29-30. Georgian folklore will be represented at the festival which is attended by more than 10 000 visitors per year. After Lithuania "Ajarian Days" will be held in Poland on August 13, in Estonia, Latvia and Ukraine – in the autumn. PR campaigns are also planned in United Emirates of Arabia.
"We are going on the popularization of the region within the target countries. "Ajarian Days" held in the capital cities of target countries used to be very popular. That's why we decided to hold the mentioned campaign additionally in 3 target and 2 nontarget countries. We are getting acknowledged target audience with our intangible cultural heritage for what the tourist is arriving here. This is our rich folklore, cuisine and wine. We are also planning to analyze the countries of Persian Gulf. Several countries may join the existing number of 11 target countries from 2017" – stated the Head Head of the Department of Tourism, Mamuka Berdzenishvili.
Department of Tourism of Ajara held "Ajarian Days" in Vilnius, Astana, Tel-Aviv, Minsk and Warsaw in the spring which was attended by representatives of leading media means, travel agencies and diplomatic corps. Georgian folklore, cuisine and wine were represented at the meeting. Events were organized by the Department of Tourism and the Ministry of Education of Ajara.