News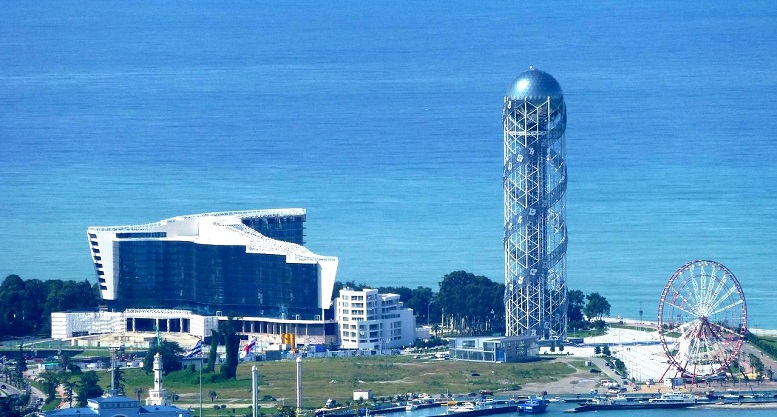 Alphabet Tower was opened in Batumi
21 June 2016
Alphabet Tower was officially opened in Batumi. Guests can enjoy panoramic views of Batumi from the 130 m high original building since today. Currently the informational – tourism zone and open terrace are functioning in the building but a panoramic restaurant and other additional spaces will start functioning at the end of the year.
Informational-tourism zone with panoramic views of Batumi is located at the top of the Tower. It is equipped with modern technique, giving opportunity to visitors to get the detailed information about Georgia and its sightseeing by the help of online guide.
The panoramic restaurant of Asian – European cuisine will be opened at the bottom of the Tower at the end of the current year. Restaurant will go round 360 0 and guests will be able to take pleasure from the views of Batumi. Conference hall and VIP rooms will also be opened in the Tower.
An open terrace at the bottom of the Tower will offer guests a variety of daily entertaining programs every day.
Construction of Alphabet Tower in Batumi was finished in 2011. The author of the design is Spanish architect, Alberto Domingo Kabo. A modern construction of the Tower is surrounded by 33 letters and looks like a DNA cell. Movement within the building is possible by glass elevators of the panoramic construction. The building was purchased by the company Boost Spain S.I with a term of 20 years in a symbolic price on June 9, 2015.