News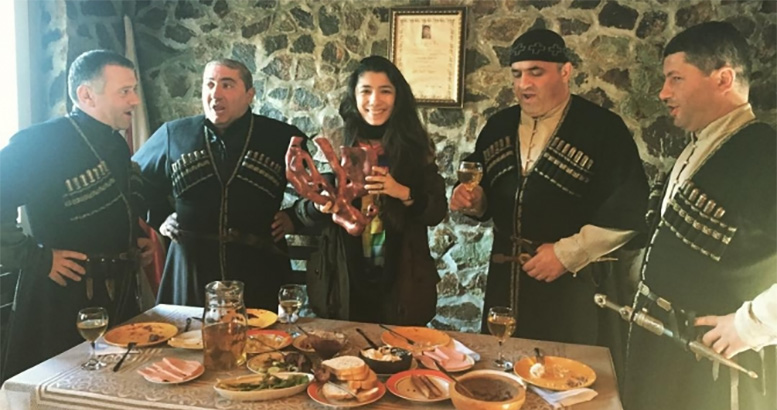 Azerbaijanian Media outlets appeals readers to spend holidays in Ajara
3 February 2016
Popular Azerbaijanian TV Channel and Media outlets dedicate TV programs and large newspaper articles to winter holidays in Ajara which has totally 6 million views. Journalists talk about Batumi uniqueness and advantages of winter holidays in Ajara in their TV programs and newspaper articles.
Popular Azerbaijanian TV Channel ATV-azad dedicates 30 minute TV-programs to tourism potential and types of tourism in Ajara region which has 5 000 000 viewers. In the TV program "Tour" journalist travels in Batumi and Ajara highlands and appeals the viewers to spend their holidays in Ajara.
Azerbaijanien web- publication urban.az writes about the advantages of Batumi - why Batumi is the most desirable destination to spend holidays. Journalist talks about five basic reasons to visit Batumi among which journalist names dolphinarium, botanical garden, boulevard, Gonio Fortress, Folklore, local cuisine and wine.
Rating web-publishing Baku.ws which has 100 000 views per day call holidays in Ajara unforgettable. Journalist pays attention to fascinating nature, local cuisine and folk-lore.
Representatives of Azerbaijanian media outlets were visiting Ajara in 2015 within the frame of press tour. Department organizes press tours for Azerbaijanian media outlets since 2013. Azerbaijan is on the second place in top five countries with the number of visitors which is approved by 47 821 tourist visits in the region in 2015.
Visit following links to see materials published in Azerbaijanian media in the limits of November press-tour.