News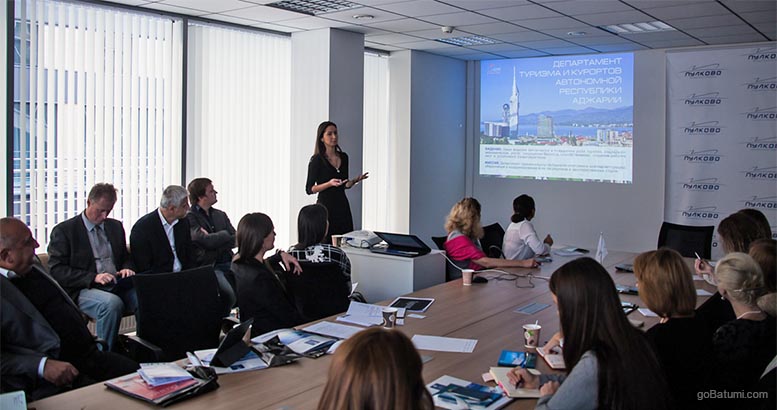 Batumi at the conference organized by Ural Airlines
9 November 2015
On October 30 this year, a working meeting and a conference was held in the business center of the Pulkovo Airport in St. Peters-burg, which was attended by the commercial director of the Pulkovo airport, local travel agencies and journalists.
The conference was also attended by the representatives of the National Tourism Administration of Georgia, Department of Tourism and Resorts of Ajara as well as Georgian travel agencies. At the conference, the representatives of the Department of Tourism and Resorts of Ajara have made a presentation on the tourism potential of the region. During the meeting, the sides have discussed the resumption of "Ural Airlines" flights from Russian Federation to Georgia, including flights in the direction of Batumi, scheduled for summer of the next year. Besides this, business meetings were held between the Georgian and Russian tour operators.
As a part of the program budget for 2015, the Department of Tourism and Resorts of Ajara has been implementing the project called "Marketing of the tourist region in the domestic and international market", in terms of which promotional activities were conducted in nine international target markets. Based on the annual increase in the number of incoming tourists to Georgia and Ajara, the Department has decided to add another target country - the Russian Federation to the program budget for 2016, where the Department plans to hold various marketing activities to promote the region.
It should be noted that the "Ural Airlines" in recent years has become one of the top five Russian airlines in terms of passenger traffic.