News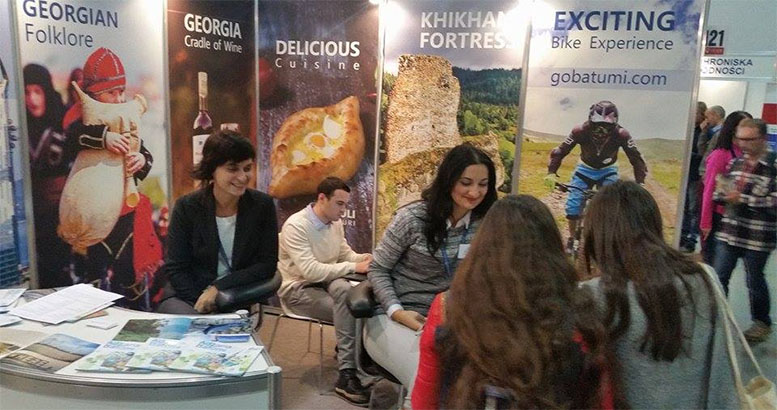 Ajara at the tourism exhibition in Poznan
20 October 2015
From 15 to 17 October 2015, the Department of Tourism and Resorts of Ajara took part in "Poznan Tour Salon", a tourism exhibition held in the Polish city of Poznan.
This exhibition was attended by Polish and foreign tour operators and national tourism agencies. Poland is a very important tourist market for Georgia and Ajara in particular, where different promotional and marketing campaigns are held.
The current exhibition has traditionally demonstrated a high interest towards Batumi among the visitors. During the first 9 months of 2015, Ajara was visited by 13,817 tourists from Poland, which is 3.7% higher than the same period last year.