News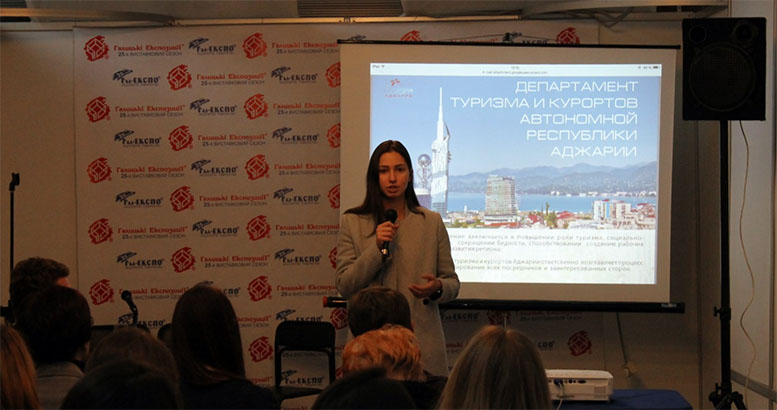 Department of Tourism and Resorts of Ajaraat the tourism exhibition in the city of Lviv
27 October 2015
From 21 to 23 October this year, the Department of Tourism and Resorts of Ajara participated in the international exhibition of tourism and hospitality "TourEXPO", which was held in the Ukrainian city of Lviv.
The exhibition was attended by more than 107 companies, firms and organizations from 7 countries and 17 regions of Ukraine. The exhibition was officially opened by the mayor of the city of Lviv and a senior advisor to the Embassy of Georgia in Ukraine, Mr. Sandro Kipiani. During the first day of the exhibition the presentation on the tourism potential of Ajara was held along with the wine tasting.
Ukraine, for the Ajara region is an important tourism market, where marketing and promotional campaigns are constantly held.
During 9 months of 2015, Ajara was visited by 23 576 Ukrainian tourists, which is 2.5% higher than the same period last year.