News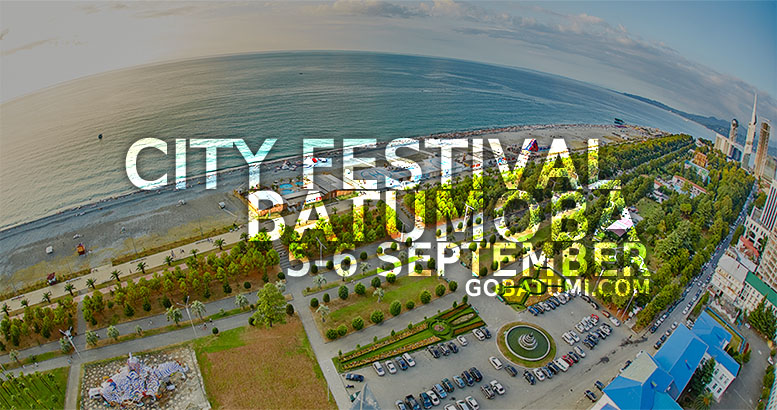 City festival - Batumoba 2015
1 September 2015
On September 5-6, our city will become a platform for the celebration of "Batumoba", one of the most exceptional fests.
In 2015, "Batumoba" will represent interesting and diverse activities. The program is designed for all ages and tastes, both for the residents of Batumi and the guests.
>>> FESTIVAL PROGRAM <<<
On September 5-6, Dumbadze and Memed Abashidze streets will be specially decorated, brass band concert will be held, performances of finger and pantomime theaters, ballet dances and exhibitions of local businesses will be presented.
Organized by the Department of Tourism, "Gandagana" festival will be held at the Square of Europe. The main theme of the "Gandagana" festival is the Ajarian village with all its charm and flavor that will give visitors a chance to make a «trip» to the mountainous Adjara, without leaving the city. The Square will be divided into different sections (eco-tourism, wine, dairy products, tobacco, honey, Ajarian cuisine, cultural heritage).
In addition, Batumi chess club will host a costumed chess show, which will feature current European and Georgian chess champion Ms. Nino Batiashvili and European chess champion Ms. Miranda Mikadze.
On September 5, within the "Batumoba" fest, a musical performance under the name of Holiday in a Magic Palace will be presented for children at Batumi colonnades. An official opening ceremony of the "Batumoba" festival will be held on Dumbadze Street with honorary citizens of Batumi. Musical background of the fest will be provided by the Batumi group Jazz Big Band.
On September 5-6, from 18.00pm, a well known Andalusian flamenco dancer and choreographer Jose Candela will perform his program on the territory of Alphabet Tower.
Free concerts by Batumi bands will be held next to the Alphabet Tower, including: "Black Sea", "Strawberry fields", "The Nemo", "Sound lab", "Rene Band". The concert will be closed by the performance of Mebo Nutsubidze and "BEARFOX" band.
On September 5, Batumi Music Centre will present a joint project of Nikoloz Rachveli and Anita Rachvelishvili where masterpieces of the world's film music will be performed. On September 6, the Gala concert will be held near Aalphabet Tower.