News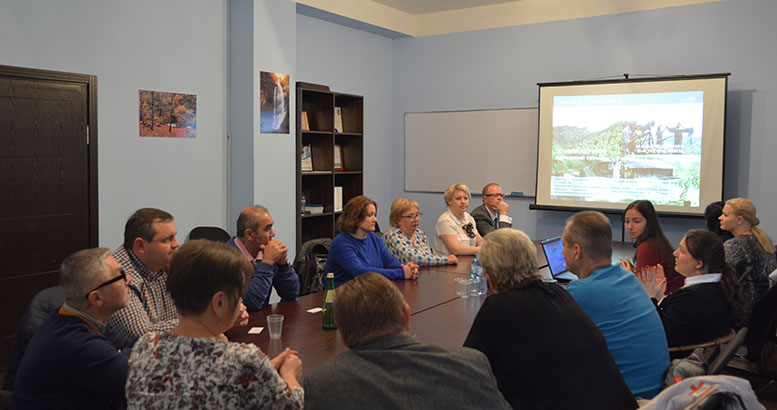 Belorussian travel agencies visit Batumi
28 October 2015
Today, on 28 October, the Department of Tourism and Resorts of Ajara was visited by Belorussian travel agencies from the city of Brest. Brest is a twin town with Batumi and the tour operators were invited to arrive here by the Batumi City Hall.
The representatives of 13 travel agencies from Brest have a two-day visit to Ajara. During the visit, the guests will get acquainted with the tourist potential of the region, see the sights and coastal hotels, try the local cuisine and taste Georgian wine. In addition, in order to establish further cooperation, Belorussian tour operators will meet their Georgian colleagues. The guests have demonstrated special interest to the sea, mountain, wine and gastronomic tourism.
Belarus is an important tourism market for Ajara region, where the Department of Tourism and Resorts of Ajara regularly conducts promotional campaigns and participates in the Belorussian tourism exhibitions.
For 9 months of 2015, Ajara was visited by 5,957 tourists from Belarus, which is 4.3% higher compared to the same period last year.