News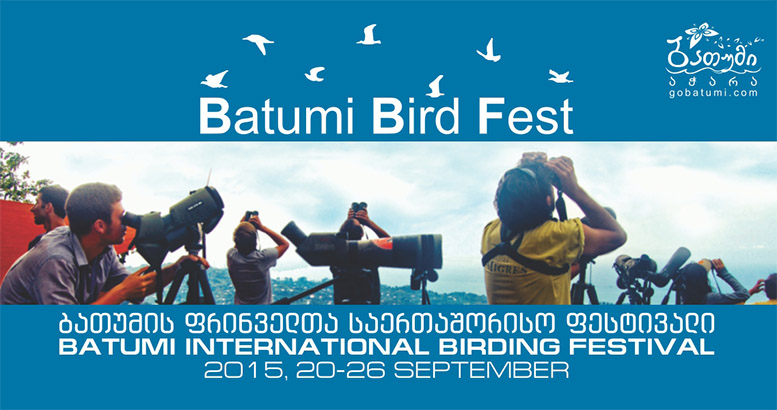 IV Batumi International Birdwatching Festival
20 September 2015
From 20 to 26 September 2015, under the support of the Department of Tourism and Resorts of Ajara, the fourth international festival of bird watching will be held in Batumi. Within the festival excursions to places of bird watching as well as thematic conferences with the participation of both local and foreign experts are planned.
Birdwatching, being one of the most popular types of eco-tourism, develops greater and greater potential in Ajara. Ajara is considered one of the world's largest migration corridors for birds. Bird watching is organized in places such as Sakhalvasho village, Mtirala National Park, Chorokhi delta and the village of Shuamta. It should be noted that in recent years, with the support of the Department of Tourism, watch points and shelters for birds were created in Shuamta village. Department of Tourism also contributes to the development of the local family type hotels, by attracting tourists and providing trainings to the staff. Information about bird watching is distributed in the brochures and promotional videos during international exhibitions, as well as thematic internet sites and in social media resources, which helps promote this type of tourism, both at the local and foreign tourism markets.
Every year bird watching festival attracts more and more foreign tourists to Ajara . Last autumn, a special growth was recorded among the lovers of ornithology. In particular, about 2 000 overnight tourists stays were recorded, and the amount of money spent by them totaled to 160 000 Gel. This income plays an important role in the economic prosperity of the village where watch points are located. Every year a growth in statistical data points to the fact that the development of this type of tourism in the region has a great potential.