News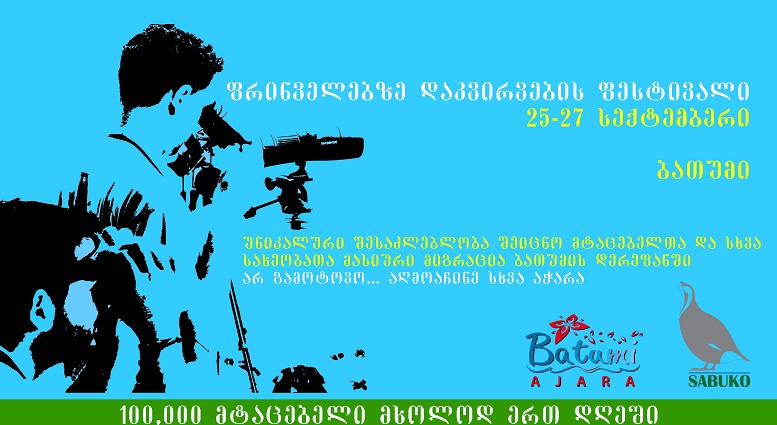 Ajara is hosting a Birdwatching International Festival
26 September 2016
Ajara is hosting Birdwatching International Festival in the village Sakhalvasho. Village Shuamta, Chorokhi Delta, National Park of Kolkheti and Botanical Garden are the places from which ornithologists from 25 countries and tourists keen on this field are observing bird migration. Festival in the region is organized by Department of Tourism of Ajara and Nature Conservation Society (SABUKO).
Lectures and presentations regarding birdwatching tourism, also bird migration and phenomenon of illegal hunting are held for tourism agencies, guides, pupils and students within the festival. The summing up event is planned to be held on observation deck of Shuamta on the last day of the festival. Organizations dealing with these issues will sum up 9 year working in bird conservation and illegal hunting fields for raising public awareness.
"Ajara is deemed to be as one of the largest corridors for bird migration and is included in world's top 4. 1,055,302 birds of prey flew over the region last year. That's why festival is attracting more and more tourists and scientists interested in this field from around the world. Migration of birds of prey this year is observed by ornithologists and tourists from such countries as Belgium, Holand, England, America, France, Spain, Italy, Sweden, Australia, etc. Accordingly, income received from this field is also growing within the region" - told the Head of the Department of Tourism, Mamuka Berdzenishvili.