News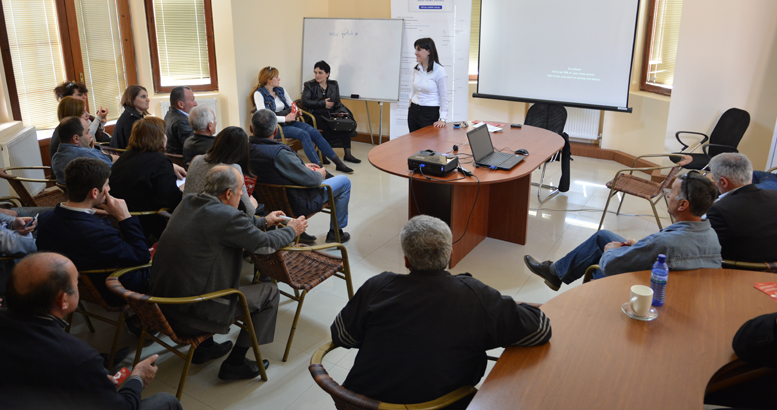 Project financing small and micro businesses is being launched
11 March 2016
Ajara population has possibility to participate in the project "Produce in Georgia" and develop their business plans in the limits of "Support to micro and small enterprises in Georgia" until 31 March in case of wish to start small and micro businesses.
Representative of Company "GMGC" introduced details about project participation and project performance at Ajara Tourism Department to those wishing to develop tourism in rural areas.
For the purpose of participation in project those wishing to develop or create family hotels or other tourist facilities in the regions should submit business ideas until 31 March, on the web-site www.qartuli.ge.
After reviewing all the submitted business ideas, winning business idea - beneficiary passes on the second stage which will enable this latter to have training with the educational materials of International Financial Corporation and to compose a business plan. According to the rules of calls of proposal the authors of the best business ideas will receive co-financing from 5 thousand to 15 thousand GEL ( up to 5,000 Gel for 1 entrepreneur, up to 10,000 for 2 entrepreneurs, up to 15,000 Gel for 3 entrepreneurs). The beneficiaries participating in the project will also be required to provide at least 20% co-financing.
Project participation is free for any applicants except public workers, LTDs and individuals having tax debts to the state. Project "Support to micro and small enterprises in Georgia" is launched since 15 March 2015 in the limits of the project "Produce in Georgia". The project supports local population to start their business and makes positive impacts on the development of region. In the limits of the project 75 business ideas were financed last year including in agriculture and tourism. At present the second stage of project is on which commenced on 15 February.