News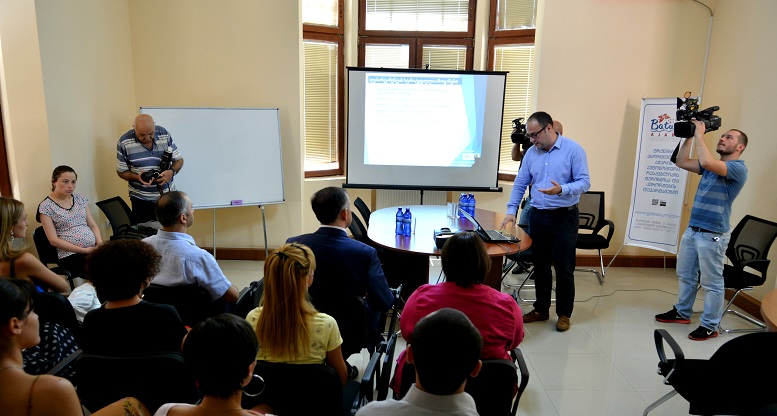 Head of the Government got acknowledged with activities of Department of Tourism
28 July 2016
The Head of the Government of Ajara, Zurab Pataradze got acknowledged with activities of Department of Tourism and Resorts. The Head of the Department, Mamuka Berdzenishvili provided him with information about current projects, future plans and important challenges of tourism industry.
The presentation set forth already implemented and planned tourism activities within the region. Department of tourism is planning to incerase tourist markets; strengthen advertising and marketing activities in direction of domestic tourism, rebranding and implementation of other innovational projects.
Mamuka Berdzenishvili provided the Head of the Government with results of surveys made by Department. According to the survey 92 % of the visitors are satisfied by visiting Ajara but 14 % have expressed their dissatisfaction with the service they received. According to the tourism statistics nowadays we are dealing with data which have never been defined before - a foreign visitor is spending at about 3 days in the region and spending approximately 320 GEL per day, totally 960 GEL.
A positive trend of hotel sector development within the region should be also mentioned. There are 328 registered accommodation facilities and 15 764 beds in Ajara. An important growth is revealed in international point of view too - 81 flights in 22 directions per week are performed in Batumi International Airport that is really unprecedented.
Zurab Pataradze proposed to establish a common base of online services in Ajara at the end of presentation the aim of which is to make tourism services of the region more available for foreign users.
The Head of the Government expressed his gratitude towards the team of Department for their activities and current results. Zurab Pataradze is planning hold an extended meeting with representatives of tourism industry in the nearest future.