News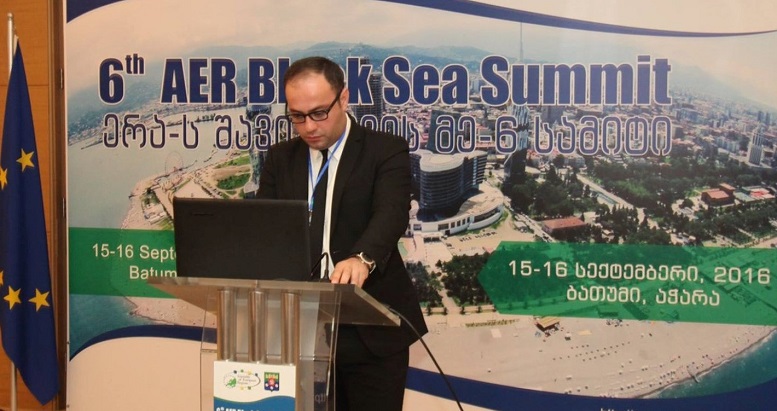 Head of Department of Tourism of Ajara represented tourism opportunities of Ajara at the Regional Assembly of Europe
16 September 2016
Head of Department of Tourism of Ajara, Mamuka Berdzenishvili, delivered a speech at the 6th summit of the Black Sea of European Regions Assembly. During his speech about tourism opportunities of the region, Head of Department focused on variety of tourism products of Ajara and its growing infrastructure. He also spoke about cultural-historical meaning of Georgia, historical experience in winemaking and unique folklore.
Presentations about region was also made by other members of the government and presentation of 2014-2010 joint action plan have been held there. Delegates, visiting Batumi from leading regions, discussed the roles of business and industry in agriculture together with government members, also environmental challenges within the Black Sea region and issues of sustainable development reached by using the training networks.
European Regions Assembly is the cooperation forum between regions and wide chain of interest protection in European region which unifies regions of 35 European countries and 15 regional organizations.
Ajara and Guria are represented in the ERA General Assembly of Georgia so far. Ajara A.R. is the full member of European Regions Assembly since 1997.
Black Sea Summit of European Regions Assembly is held and supported by the Government of Ajar A.R.