News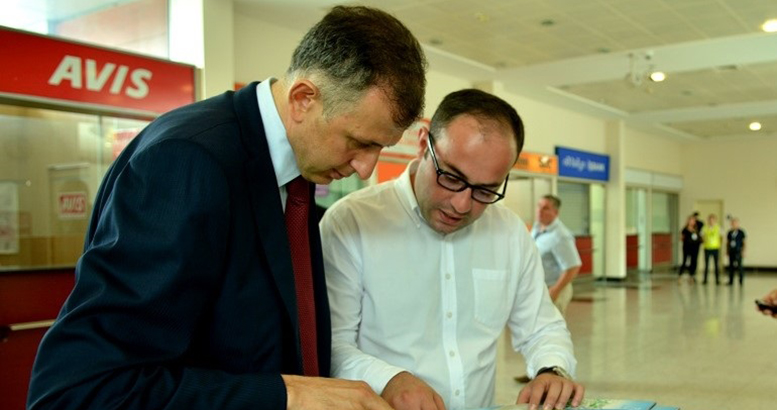 The Head of the Government of Ajara visited the tourism informational center of the airport
20 July 2016
The airport tourism informational center the Department of Tourism is has launched the 24-hour working regime since today. The Head of the Government of Ajara, Zurab Pataradze and the Head of the Department of Tourism Mamuka Berdzenishvili got acknowledged with the working specifics and services of the centers.
The 23-hour working regime of the tourism informational center is caused by the unprecedent number of the flights in direction of Batumi. 81 flights per week (more than 300 flights) have been performed in direction of Batumi. Relevantly the number of the arrived passengers is increased too. If we compare it with the same period (January -June) of the last year, the growth percentage reached 74 %.
The airport tourism informational center will provide tourists with detailed information about the sightseeing of the region till the end of the season.
The Tourism Products Development Agency has got 8 tourism informational centers within the regions; one more will be opened in Batumi Central soon. The service of the informational centers is very important for such active city that can be proved by the increasing number of visitors in the centers. The informational centers of the Tourism Products Development Agency was visited by 21 518 visitors, the number of them is increased by 73,35% if compared with the last year. The hotline of the centers is following: 577 90 90 93 (91), you can receive any kind of information regarding tourism by calling on it.