News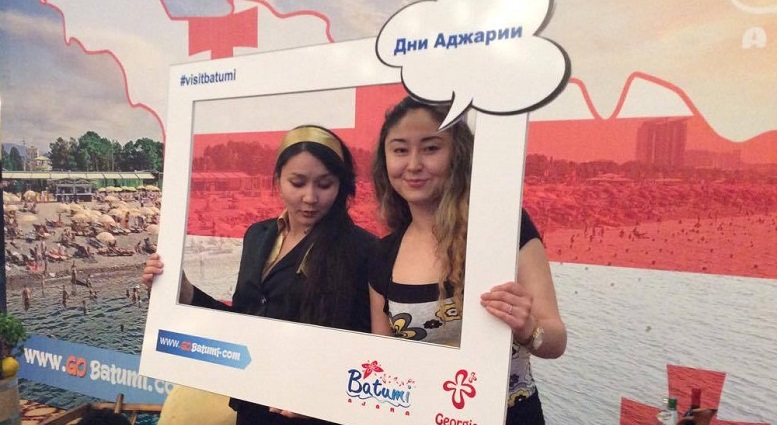 Immaterial cultural inheritance of Georgia still under the spotlight
26 April 2016
Immaterial cultural inheritance and Ajara places of interest evoked great admiration in Astana. Department of Tourism and Resorts of Ajara promoted Georgian folklore, cuisine, wine and tourism potential of Ajara at "Ajara Day" organized in Kazakhstan. At the evening dedicated to the region, guests had the possibility to see, listen to and taste all those things which are awaiting for them in the region and which Ajara visitors like most of all. Master classes of making Ajarian Khatchapuri and Georgian folklore evoked the great admiration of Ajara Day guests. About 140 representatives from Kazakh media outlets, big travel agencies, diplomatic corps and Government of Kazakhstan attended the event dedicated to the region in the capital of Kazakhstan.
"In recent year special interest is drawn to Ajara from Kazakhstan. In summer three air companies including Skybus from eight cities of Kazakhstan, SCAT and Southern Sky plans to commit flights in Batumi. As a result of increased number of flights and PR campaigns carried by us we expect especially growing number of Kazakh tourists. As for the evening dedicated to region promotion in Astan,a it caused great admiration in Media and when people talk so much about tourist destination it will definitely make impact on the decisions of our potential tourists – to spend their vacations in Ajara " Declared Mamuka Berdzenishvili – Chairman of Department of Tourism and Resorts of Ajara A.R.
Department of Tourism and Resorts of Ajara conducted Ajara Days in Minsk, Tel Aviv and Warsaw together with Astana. Yet on 28-29 May, popularization of the region is planned in Vilnius.