News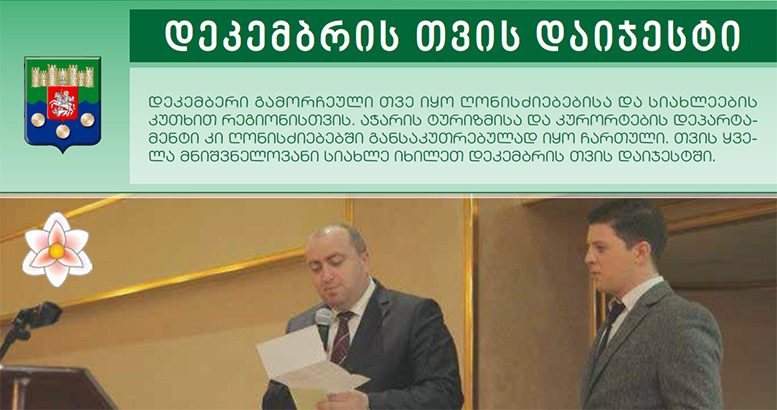 Summary of December 2015
13 January 2016
For the end of the year Department of Tourism and Resorts of Ajara A.R organized not one event for the purpose of attracting foreign tourists and popularization of the region: Department hosted info-tours of leading media outlets from Ukraine, Belarus, Turkey and Russia, carried active marketing campaigns in target countries and Georgia.
Department of Tourism and Resorts of Ajara A.R founded Tourism Regional Forum "Magnolia 2015" where various companies of tourism sector were awarded. Department organized New year's concerts in 25, 26, 27 December at Europe Square which was opened by Nino Katamadze and Group " Insight" Department carried active PR campaigns inside and outside the country for the purpose of popularization of New Year's Events. Advertising spot reflecting winter holidays in Ajara was broadcasted via famous TV channel in the world "Discovery Channel" in post-soviet countries, besides advertising spot was broadcasted via regional TV channels.
In December Department organized second stage of trainings where 145 persons employed in the field of tourism were trained , department organized media-tour for Georgian journalists at newly opened ski resort "Goderdzi", promoted tourism potential of resort, created travel packages for "Goderdzi" and created new route from Khulo to "Goderdzi". More detailed information is available at December review.