News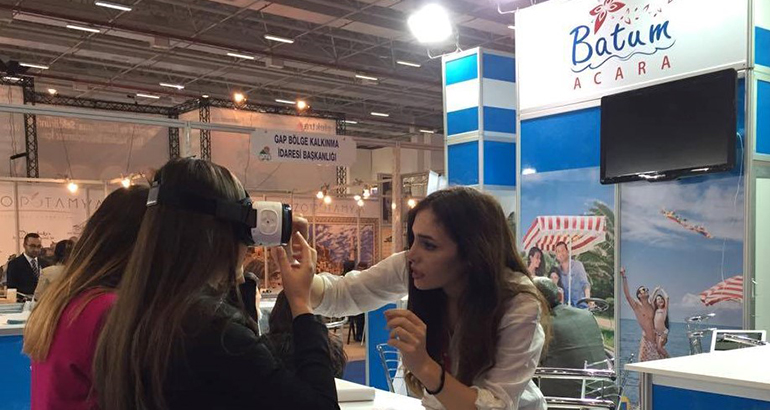 Ajara was presented at international tourism exhibition of Izmir
13 December 2016
Tourism Department of Ajara took part in 10th international tourism exhibition "Travel Turkey 2016" in Izmir. Tourism potential of the region was promoted by Department of Tourism together with representatives of hotel "Divan Suite" at the exhibition. Visitors at the stand of Ajara had a chance of getting acknowledged to advertising and informational materials about the region and taste Georgian wine as well.
More than 1000 travel agencies and organizations were taking part into the international exhibition of Izmir that allows tourism businessmen to establish business relationships with each other. Number of visitors to the exhibition is increasing annually. In total, 33 688 persons got introduced to the materials presented by travel agencies and organizations at the exhibition last year.
Exhibition of Izmir is the second Turkish tourism exhibitions participated by Department of Tourism this year. In general, tourism products and potential of the region were presented at 17 international exhibitions by Department during current year.
"We use to participate in Turkish exhibitions since 2008. Most of tourists and visitors of our region are from the very Turkey. E. g., according to the border crossing data of the last 11 months of 2016, region was visited by 962 382 Turkish tourists. Exhibition of Izmir was the last exhibition of the year of promoting tourism potential of Ajara. We are going to participate in more exhibitions for the next year" – said the Head of PR and Marketing Department of the Department of Tourism, Ketevan Dochviri.