News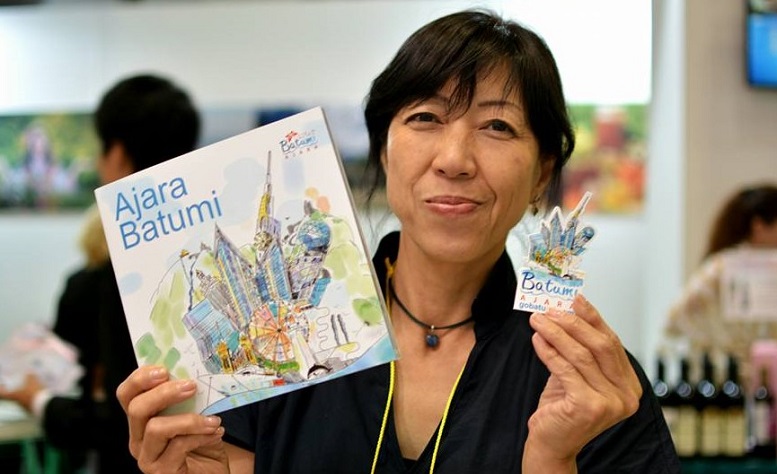 Japanese tourists got interested in Ajarian cuisine
28 September 2016
Georgian stand attracted special attention at the Japanese International Tourism Exhibition "Jata Tourism Expo Japan 2016". Department of Tourism of Ajara together with National Administration of Tourism represented tourism opportunities of Ajara and whole Georgia at one of the world's biggest exhibitions, attended by travel agencies and organizations from more than 140 countries. Visitors of the exhibition were especially got interested in cuisine and gastronomic tours during getting acquainted with promotional materials about Ajara.
Exhibition lasted during three days and Georgian stand used to be especially crowded. Visitors had an opportunity of tasting Georgian wine and yoghurt, already popular in Japan except getting detailed information about tourism opportunities of Georgia. Georgian stand attracted attention of Japanese media because of the visitors' activity.
"we are participating in many exhibitions but similar activity of visitors was never seen before. Georgia is an entirely new direction for Japanese and meeting with us at the exhibition was a real discovery for them. There was non-stop flow of people at our stand during all three days. Most of them were mainly interested in cuisine which is really worthy to be doubt with and offer Georgia, namely Ajara to the potential tourists from such developed country as Japan" stated PR and Advertising Department Specialist, Ketevan Dochviri.