News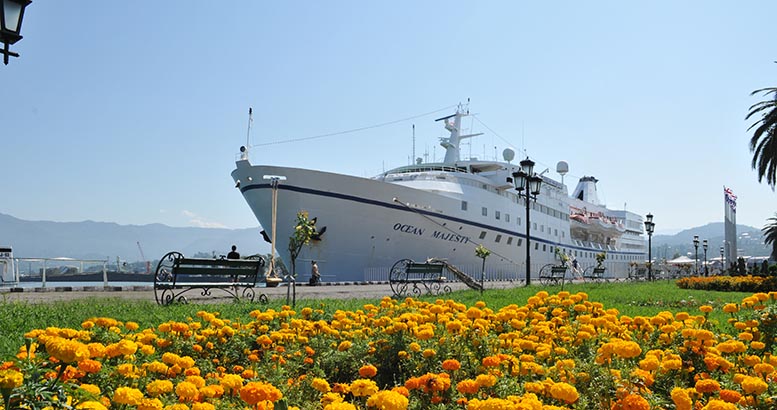 The development of cruise tourism in Batumi
18 November 2015
On November 18, the session of the Ajara Government was held. Duringthe session, Mr. Mamia Berdzenishvili, the Chairman of the Department of Tourism and Resorts of Ajara, presented a report on the strategy of cruise tourismdevelopment. Head of the Department said that to activate the strategy for cruise tourism development, a series of measureswere to be implemented, including the creation of appropriate infrastructure for cruise ships; participation of the Batumi portin international cruise organizations; marketing activities to promote the port of Batumi; positioningthe Batumi Port in a single platform of the Black Sea countries. The ways of solving these problems, their feasibility and benefits have also been discussed during the session.
"The development of cruise tourism in the region requires the involvement of Ajara government and Batumi port management. On the one hand, the port of Batumi is to implement infrastructure projects, and on the other, Government of Ajara is to conduct promotional and marketing activities," - said the head of the Department of Tourism and Resorts of Ajara.
It should be noted thata foreign expert from the United Kingdom, Mr. Peter Wilde, was invited to assist in studying the current situation withcruise tourism in the region as well as develop a strategic plan for its development. Last year, a representative of G. P. Wild International LLC. had a working visit to Batumi.