News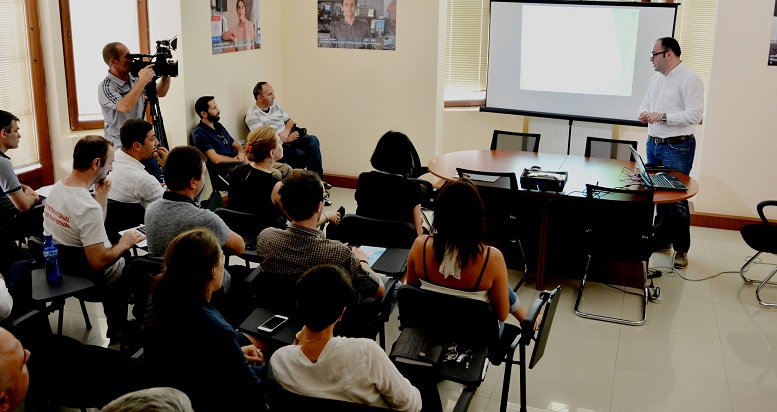 Program budget projects of 2017 was discussed at the Department of Tourism
12 September 2016
The budget of the Department of Tourism may increase by 1 700 000 GEL for promotion of tourism within the region as well as for service quality improvement. In 2017 allocation of 1 346 000 GEL is planned for effective development of tourism field in Ajara and 986 500 GEL for tourism products and service development. The most part of money – 5 425 000 GEL will be spent for advertising tourism opportunities of the region at domestic and international markets. The program budget project of 2017 sets forth that 7 522 500 GEL will be spent for implementation of tourism development supporting activities. It should be mentioned that the budget of the current year consisted of 5 823 00 GEL.
Money allocated for advertising of tourism opportunities of the region will be increased by 1 000 000 GEL. Department is planning to increase the number of target countries from 11 to 15 in 2017. The new target countries are planned to be Baltic countries and the countries of Persian Gulf. For now Department of Tourism is advertising region within 11 target countries (Turkey, Israel, Belorussia, Lithuania, Poland, Ukraine, Kazakhstan, Russia, Azerbaijan, Armenia and Georgia).
In 2017 Department will continue new project "Recommended by Department of Tourism" launched for service improvement within the region, granting tourism facilities and guides involved in it with quality grants. Also trainings for the staffs of tourism facilities of the region will be continued, improving the service quality in Ajara. In total 59 500 GEL will be spent from the budget for implementation of the mentioned projects. The project of stimulating facilities with best service practice will be also continued in 2017, envisaging to award facilities with best service practice at the regional forum of tourism "Magnolia 2017".
Surveys and statistics will also be continued in 2017, directed to the needs and development potential, envisaging surveys of unregistered accommodation sector and domestic tourism. Innovation of 2017 will be description of accommodation and meal facilities registered within the region. Allocation of 145 000 GEL is planned to be allocated for implementation of mentioned surveys.
Department will hold festivals of autumn and birds in 2017 and take part in organization of season opening activities too, ensure development of eco and rural tourism products, train free trainings for the tourism field personnel. Tourism Products Agency of the Department is planning to organize an international festival for supporting rural tourism in 2017 for which 50 000 GEL will be allocated from the budget.
Discussion of program budget of 2017 of the Department of Tourism of Ajara took place today which was attended by Regional Advisory Board Members and representatives of different tourism sectors.