News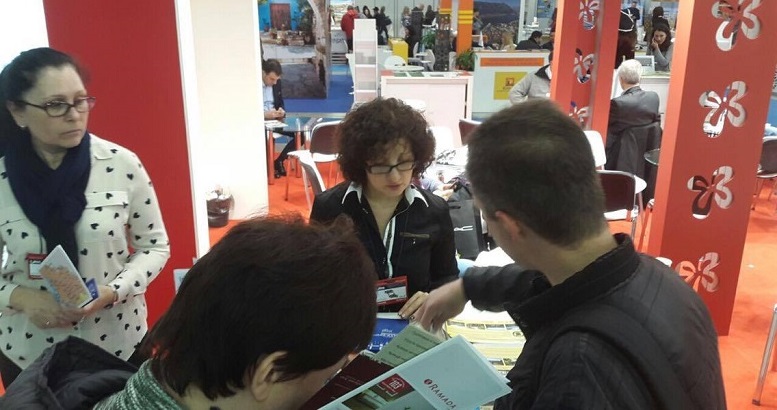 Visitors of Ukrainian International Tourist Exhibition -"UITT-Kiev 2016
1 April 2016
Special interest towards Ajara region and tourist products of it were revealed at International Tourist Exhibition -"UITT-Kiev 2016" in Ukraine. Ajara Tourism Department participates in the exhibition together with National Tourism Administration. Promotional-informational materials reflecting Ajara-Batumi tourism potential are presented in Ajara stand.
Ukraine is one of the most important tourist markets for the region. Ajara Tourism Department carries marketing campaigns in Ukraine since 2011 and this year promotional campaigns in Ukraine will start from April, which implies creation of thematic TV programs and designing outdoor and online advertisements about Ajara.
It is worth mentioning that in 2015 1, 5 more Ukrainian tourists visited the region compared to the same period last year. The increased number of Ukrainian tourists in recent years is the result of charter flights between Kiev and Batumi. This year Air Company "Yan Air" has already updated flights to Batumi direction which has already committed the very first flight to Batumi direction on 27 March and as for Air Company "Dnepravia" plans to operate flights to Batumi direction since June which will commit charter flights from Odessa and Dnepropetrovsk.