News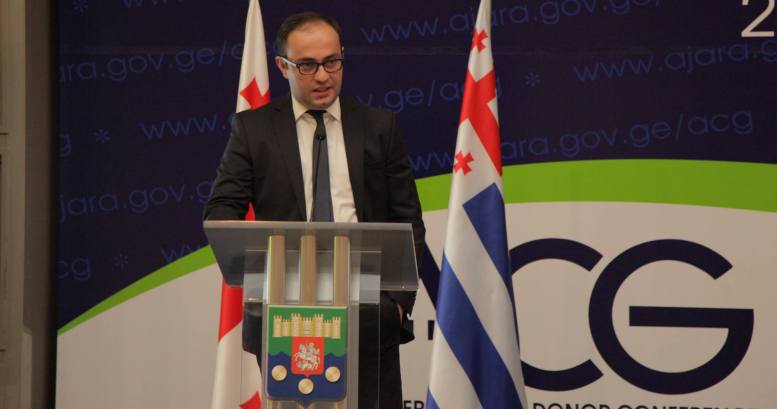 Fifth International Donor Conference in Batumi
24 October 2015
On October 23, Batumi for the fifth time hosted the International Donor Conference "Ajara- cooperation for growth 2015". The given conference represents a platform for annual meetings and discussions of the Ajara Government, representatives of accredited diplomatic corps and international organizations.
Along with the Government of Ajara and other bodies, this conference was also attended by the Department of Tourism and Resorts of Ajara.
During the Conference, the Chairman of the Department of Tourism and Resorts of Ajara talked about current and completed projects in cooperation with international organizations, as well as strategies and priorities. He also stressed the importance of the projects planned by the Department and the problems associated with their implementation.
The projects planned by the Department of Tourism and Resorts of Ajara include legal reform, institutional capacity building, scientific research, development of rural tourism, increase of information awareness and the development of infrastructure projects in the field of tourism, all of which are aimed at further promotion of the region and growth in the number of tourists. Realization of these projects for the Department is associated with some problems, such as the involvement of specialists in certain areas, the participation of qualified researchers in the implementation of statistical research, search and attraction of human and financial resources.
The Chairman has emphasized the support of international donor organizations that will allow to cope with the existing problems and provide high quality of the projects execution as well as increase their efficiency. In general, popularization of the region and the increase in the number of tourists is vital for the sustainable economic development and jobs creation, and promotes the growth of local culture and tourism products.