News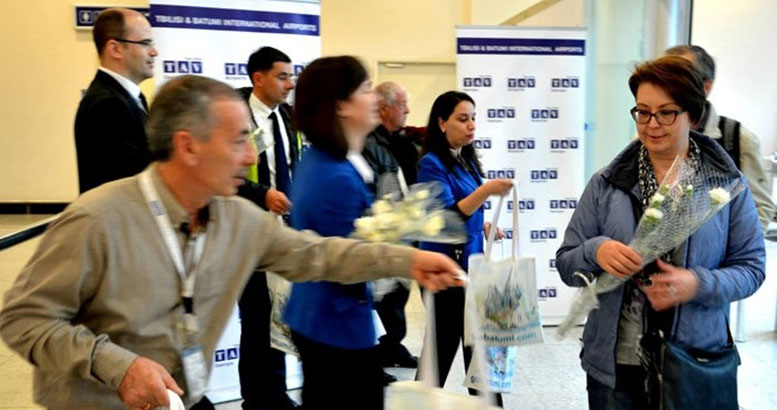 Operating flights from Yekaterinburg to Batumi direction started
28 April 2016
Air Company "Ural Airlines" operated the very first flight with the direction Yekaterinburg –Batumi-Yekaterinburg at Batumi International Airport.
Charter flights from Batumi International Airport to the direction of Yekaterinburg will be performed twice a week on Fridays and Mondays with the A-320 and A-321 air vessels.
In summer season Air Company "Ural Airlines" will offer two more new directions to passengers of Batumi International Airport. From 16 May charter flights will be committed from Batumi to Petersburg and 7 June to Samara. It is worth mentioning that "Ural Airlines" started operating in Batumi International Airport in last season with the flight Moscow-Batumi-Moscow.
In addition Air Company "Sibiri" commits flights from Russia to Batumi Direction which renewed air flights from Moscow to Batumi direction since 23 April.
This year Russia officially became target market of Department of Tourism and Resorts of Ajara A.R. and in Moscow and other big cities of the country active PR and marketing campaigns are on which includes online advertisements, press lunches and press conferences, as well as participation in exhibitions and preparing special TV programs about the region.