News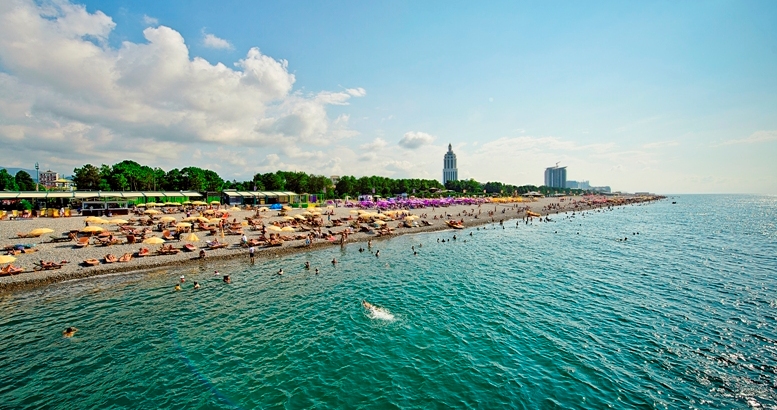 Batumi takes fifth place among the best resorts according to the rating of Forbes
5 September 2016
Batumi has been ranked the fifth best resorts of so-called "velvet season" by Forbes. It is ahead of countries as Portugal, Italy, Spain and Greece.
Article sets forth that Batumi is a rapidly developing resort of the Black Sea. Tourists have opportunity to spend sea holidays as well as visit historical monuments of the city and its vicinity, also attend the musical, animation and film festivals which are planned to be held in Batumi in September.
The budget of the vacation was taken into account in the rating: vacation package for two people, 1 week accommodation in 3 and more star hotel, also the cost of air tickets from Moscow and vice versa.
It should be taken into consideration that the average prices of September are used in the rating.
"The magnificent ten" resorts of the "velvet season" looks like the following:
Baku (Azerbaijan) – 52 thousand Russian Ruble
Yalta – 55 thousand Russian Ruble
Zelenogradskiy, Kaliningrad, Russia) – 1000 Russian Ruble
Salou (Catalonia, Spain) - 1000 Russian Ruble
Batumi (Georgia) – 71 thousand Russian Ruble
Crete (Greece) - 71 thousand Russian Ruble
Ayia Napa (Cyprus) – 88 thousand Russian Ruble
Majorca (Spain) – 98 thousand Russian Ruble
Sardinia (Italy) – 104 thousand Russian Ruble
Madeira (Portugal) - 1000 Russian Ruble
The article and rating of Forbes.ru is available at the following link: goo.gl/pGmBPT.