News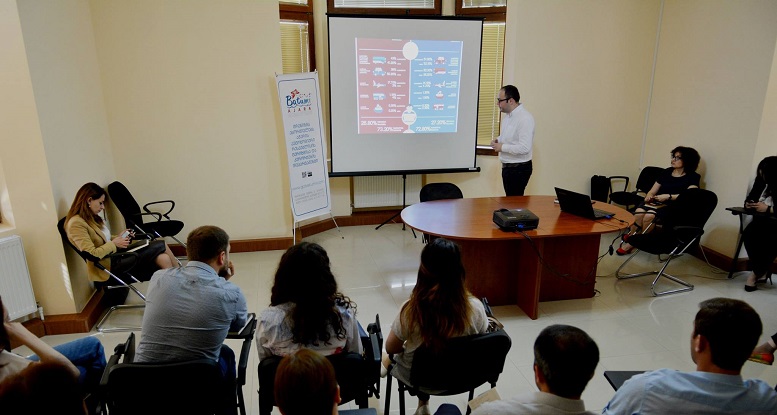 Presentation of foreign visitors' survey results in the Department of Tourism of Ajara
3 June 2016
Today the presentation of foreign visitors' survey results was held in the Department of Tourism and Resorts of Ajara. Survey sets forth the results of the foreign visitors' poll from August, 2015 including December, 2015. Presentation was attended by the representatives of NGOs, tourism objects, high and professional educational establishments.
"Survey has revealed an average of how long the tourists stayed in Ajara, what is the goal of their travel, an average of how much money do they spend while staying in the region, what do they most like from sightseeing of Ajara, do they wish to come back again or not and what kinds of problems do they see while having a rest in the region. The survey results are analyzed according to 10 target countries and gives us opportunity to reveal the needs of the tourists, their level of satisfaction or dissatisfaction according to seperate countries" – stated the Chairman of the Department of Tourism, Mamuka Berdzenishvili.
The survey results, on the one hand give the Department of Tourism opportunity to take into consideration which tourist products and potentials of the region to be positioned in specific countries while planning the PR and Marketing campaign and the ways of their implementation. Besides what kinds of problems do the visitors come across during the visit in the region and how can they be eliminated. The survey of foreign visitors is still going on and the results of 2016 will be represented by the Department after terminating the surveying process.
Department of Tourism and Resorts of Ajara will get the representatives of hotels, restaurants and travel agencies acknowledged with survey results. The information about survey results can be found on the official web-site of the Department of Tourism of Ajara.