News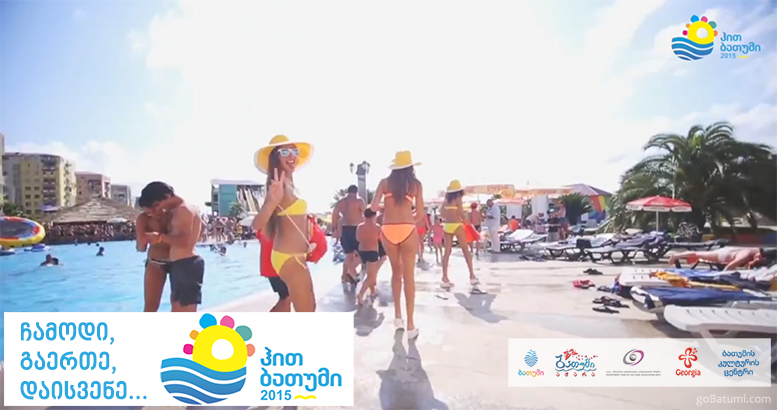 Heat Batumi 2015
7 July 2015
"Heat Batumi 2015

" is a special project of Batumi summertime season, which includes a variety of festivals and entertainment events lasting for 2 months non-stop. From July 6 to September 15, every week, different types of events will be held in Batumi under one name of "Heat Batumi".


>>> CLICK HERE TO VIEW EVENT CALENDAR <<<

The project is implemented by the Batumi City Hall and Batumi City Council. Ministry of culture and Monument Protection and The Investment fund of Cultural Development which is its public entity, Georgian National Tourism Administration and the Department o f tourism and resorts of Ajara are also involved in the implementation of this project. "Heat Batumi" is a national project which is aimed at the promotion of tourism potential of Ajara on the one hand and the whole country's promotion among internal and external audiences on the other.
In order to sponsor this project changes were made by the City Council in the Batumi Cultural Center program (to support the development of arts and culture) which is a non-profit legal body, and as a result 3 million 400 thousand has been allocated to implement "Heat Batumi 2015" project.


☀ Heat Batumi - ჰით ბათუმი➡ 6 ივლისიდან 15 სექტემბრამდე, ყოველ კვირას, ბათუმში ჩატარდება სხვადასხვა ტიპის ღონისძიებები!➡ From July 6 to September 15, every week, different types of events will be held in Batumi! #heatbatumi #heatbatumi2015

Posted by visitbatumi.travel on Tuesday, July 7, 2015

The budget provides funding for cultural activities and information campaigns needed to promote the project among local citizens as well as to attract tourists.
It should be noted that "Heat Batumi 2015" project's activities are only partly financed from the budget, as some of the projects have private financing or the support provided by the Ministry of Culture and Monument Protection of Georgia. For example, the Cultural Center budget doesn't provide financing to the "Black Sea Jazz Festival", "Night Serenades" by Liana Isakadze, "Fanta Love Land" an electronic music festival and "Here's Orchestra".
"Heat Batumi 2015" is a pilot project and is scheduled for its implementation every year.