News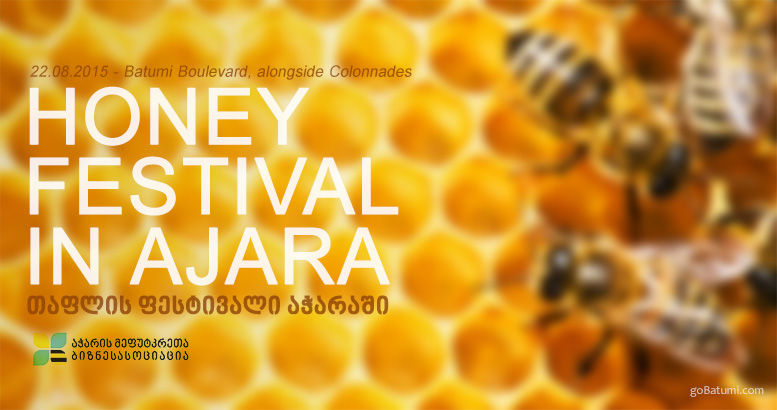 Honey Festival in Ajara
22 August 2015
On August 22, 2015, first Honey Festival in Ajara, Batumi Boulevard, alongside Colonnades.
Beekeeping in Ajara has been practiced for centuries and is known for its unique traditions. According to the data, Ajara is one of the leading honey producing regions. Local honey has special taste and characteristics, as it is collected in ecologically clean and diverse nature of the region.
The festival aims to promote Ajara as producer of high quality honey and stimulate development of the sector in the region.
The festival is organized by The Beekeepers Association of Ajara existing under the Ajara Chamber of Commerce and Industry with the facilitation of Alliances Lesser Caucasus Ajara Programme, implemented by the non-governmental organization Mercy Corps with the financing of Swiss Development and Cooperation Agency.
Come on the festival, find out more on the history of beekeeping in Ajara, taste delicious honey and get involved in the festival activities.
Timetable of Festival
12:00 Opening Ceremony
12:30-21:00 Exhibition of beekeeping history in Ajara
12:30-21:00 Exhibition/testing of honey from different gorges of Ajara
12:30-20:00 Exhibition of sculptures from beeswax
12:30-20:00 Performances of folklore bands
12:00-21:00 Face painting
16:00-21:00 Face mask
17:30-18:30 Ground painting
17:30-20:00 Entertainment activities for children
19:00-21:00 Sculpturing bee's wax with volunteers
21:00 Closing the festival