News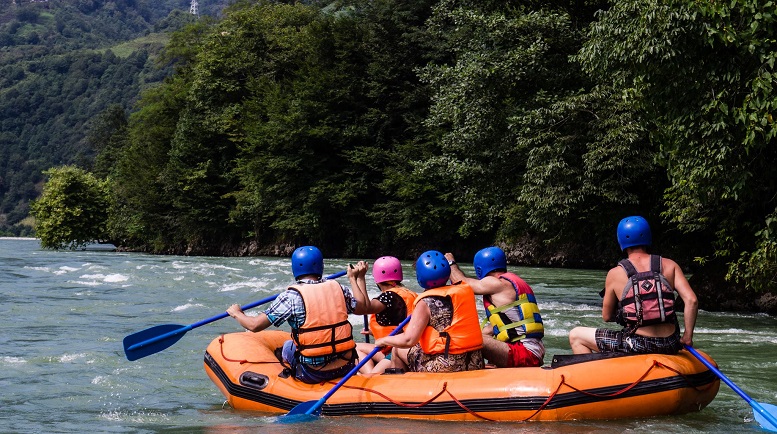 Travel agencies were got acknowledged with new tourism service
17 August 2016
The Tourism Products Development Agency has organized an info tour for getting acknowledged with new tourism service in Machakhela gorge. The representatives of local travel agencies got acknowledged with Machakhela gorge rafting tour and enjoyed the walk by rafting boats in the river Machakhela. They also got detailed information about cooperation from organizing company "Rafting in Ajara". Company is offering the farting in river Machakhela to wishers. Detailed information about farting is available on the webpage: getur.ge.
The representatives of agencies visited a new restaurant Chateu Erge in Khelvachauri, village Jocho within the tour. The restaurant looks like a medieval-style building at the river bank, serving dishes from Georgian cuisine. The representatives met restaurant director and discussed the cooperation terms within the tour.
The Tourism Products Development Agency of the Department of Tourism is constantly organizing info tours for travel agencies in order to get acknowledged with new services and tourism products.