News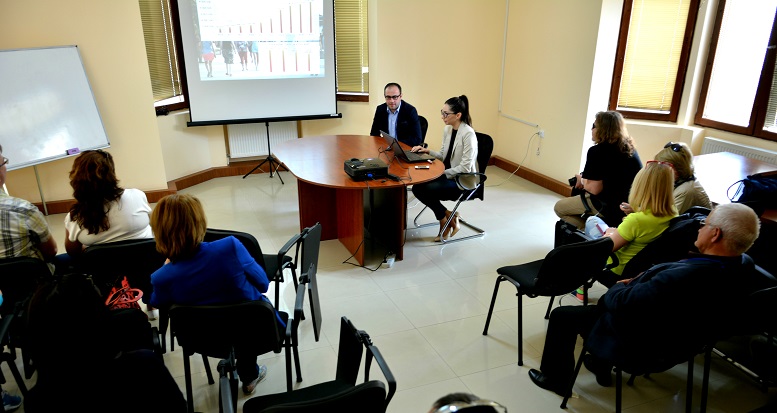 Info-tour of Belarus Travel Agencies in Ajara
15 April 2016
Belarus travel agencies are getting familiarized with Ajara tourism potential in the limits of info tour. The presentation was conducted for them in Tourism Department about tourism capabilities of Ajara. The same day members of info tour met with the representatives of acting travel agencies in Ajara. At mutual meetings parties talked about further cooperation and joint projects.
Through three days visit guests will see Batumi sights as well as get acquanted with hotel potential of region, visit highlands of Ajara where they will taste Ajarian cuisine and wine. Besides travel agencies, journalist and photographer of rating newspaper in Belarus "Arguments and Facts" are participating in info tour who will publish newspaper articles about Ajara and Georgia and organize photo exhibition in Belarus. Info tour participants will live Ajara on 17 April.
Belarusian travel agencies visited Batumi by the organization of National Tourism Administration of Georgia and Ajara Tourism Department. Through one week visit travel agencies saw Tbilisi, Kakheti, Mtskheta and Promete Cave.
Interest from Belarusian travel agencies and visitors to Ajara is enhanced. Ajara Tourism Department has been carring PR and marketing campaigns in Belarus for four years now. The number of Belarusian visitors entering Ajara Last year is increased by 4, 7 % compared to the same period of previous year.