News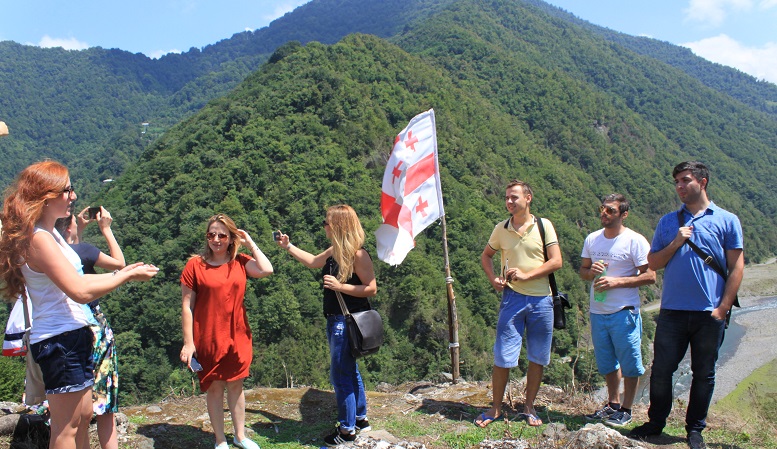 Info tour held for tourists in Machakhela gorge
30 July 2016
An info tour was held for the local travel agencies in Machakhela gorge. Tourism Products Development Agency of the Department of Tourism organized "Machakhela Gun Road" tour which was passed by the tour operators. The aim of info tour is to popularize products and services of Machakhela historical and cultural route.
The representatives of the travel agencies visited Gvara Castle of VI century, Tskhemlvana Arched Bridge, Machakhela Gun Monument, Chkhutuneti Ethnographic Museum and guest houses. A presentation about the park and tourism paths was held for them in the administration of Machakhela National Park. Participants also attended Gandagana, Lazuri, Khorumi and dance "Machakhela Guns" performed by the local children.
Tour "Machakhela Gun" is one of the popular routes that can be proved by the increased number of tourists in the gorge. Tourism facilities and guest house are being marked in Machakhela. Tourism Products Development Agency has trained at about 15 foreign and Georgian language guides for popularization of the route. The Agency is preparing special tours in direction of Machakhela from the next week.