News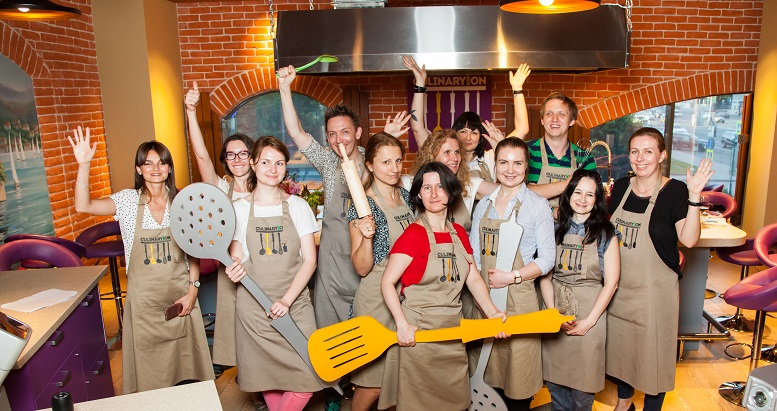 A culinary master class was held for the editors in Moscow
9 June 2016
Department of Tourism of Ajara is continuing the PR campaigns in Russian Federation. Departmend has organized a culinary master class currently which was attended by the editors of online and printed media publishing. The presentation of the tourism potential of Ajara was held for the editors before starting the master class. Presentation focused on Georgian cuisine and wine. Journalists took part in the process of cooking Ajarian Kachapuri during the master class. Except the above mentioned dishes journalists were given an opportunity of tasting other Georgian dishes represented at Culinaryon.
"Our goal is to give information to famous print culinary publishing about our various cuisine, to get them acknowledged to our tourism and gastronomic potential. Culinary master class made it obvious that such events always used to be very popular in media. Dozens of articles devoted to Georgian cuisine by about mentioned publishing revealed that the decision of our potential tourists is stopped on Ajara" – stated the Head of PR and Advertising Office of the Department, Tamar Mgeladze.
Besides the culinary master class a presentation was held for the journalists which was attended by 20 journalists approximately from such TV channels and media publishing as National Geographic, Travel Ru, Interfax tourism, Travelfax.ru and TravelWeekly.Ru. Deperatment started PR campaign in Russian Federation since the current year.