News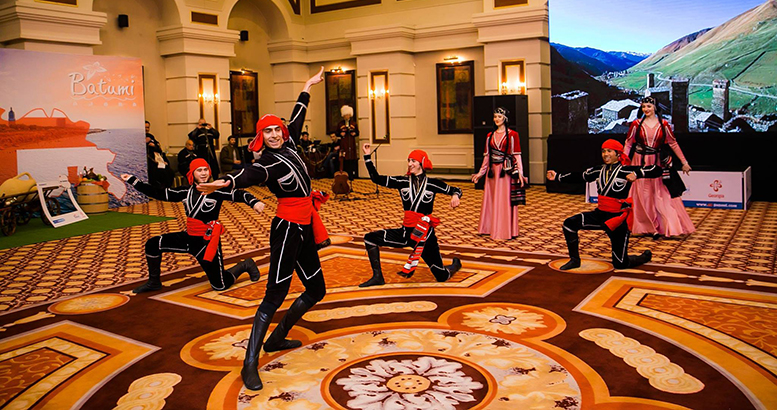 Kazakh journalists responding to "Ajarian Days" held in Astana
17 May 2016
The journalists respond to the presentation of the region held by the Department of Tourism of Ajara in Astana. At about 20 publishments have been devoted to Ajarian Days, touristic potential of the region and rest in Ajara via Kazakh online, print and TV and radio media. The articles mainly focused on touristic products of Ajara, prices existing in the region and Kazakh tourists' rest in Ajara. According to the journalists, the most of Kazakh tourists prefer to rest in Georgia and Ajara in recent years that is evident from the statistics showing the increased number of the tourists from Kazakhstan.
Articles:
1. blvd.kz
2. khabar.kz
3. kazpravda.kz
The privileges of having rest in Georgia and particularly in Ajara is the main topic of interview of the Head of the Department of Tourism of Ajara, Mamuka Berdzenishvili, given to the TV company "Хабар".
The Department of Tourism of Ajara hosted "Ajarian Days" on April 25 which was attended by the representatives of leading media means, tour agencies and diplomatic corps. The guests appreciated Georgian folklore, cuisine and wine represented on the party very much. The Department will host "Ajarian Days" in Vilnius on May 28-29.
Articles: