News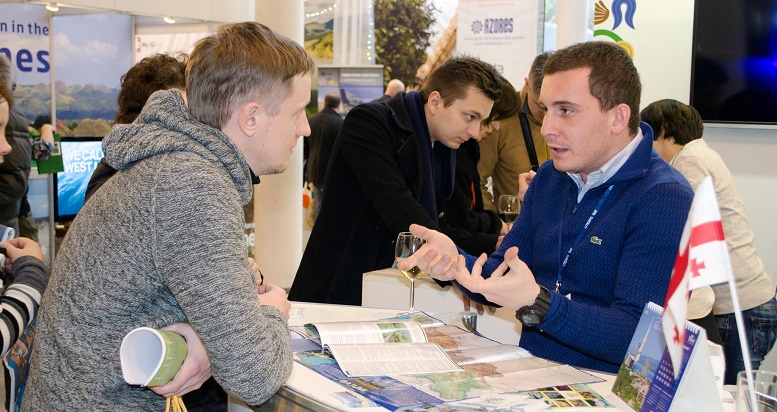 Vilnius International Exhibition has finished
28 January 2016
On January 22-24 Department of Tourism and Resorts of Ajara participated at Vilnius International Exhibition "Adventure 2016" in Lithuania. Opening of exhibition was attended by Ambassador Plenipotentiary and extraordinary of Georgia - Khatuna Salukvadze. Department stand was especially crowded at the exhibition. The guests at stand had the possibility to taste Georgian wine, Churchkhela and take photos in Georgian traditional clothes.
Ajara Tourism Department made presentation of the region's tourism potential within the limits of the exhibition at conference hall of exhibition which was participated by travel Agency "Georgian Experience" and Ukrainian Airlines. The presentation was attended by Lithuanian travel agencies, exhibition participants, tourists and representatives of diplomatic corps.
Georgia is one of the interesting destinations for Lithuania which was highlighted by Iurgita CaslausKien – Director General of Tourism Department of Lithuania. Parties had a talk about mutual cooperation and joint projects at the meeting.
Embassy of Georgia in Lithuania especially supported successful conduction of Lithuanian Exhibition. In addition Georgian Wine Company "Tbilghvino" was actively cooperating with Ajara Tourism Department.
Ajara Tourism Department participates in Vilnius International Exhibition for the second times. Department carries active marketing and PR campaigns in Lithuania since 2013 which is resulted in increased number of visitors from Lithuania from year to year in the region. In 2015 2,8 % more visitors visited Ajara from Lithuania compared to 2014.
Ajara Tourism Department plans to participate in 16 International Exhibitions including in Germany, Dubai, China, Japan and South Korea for the purpose of tourism potential popularization and attracting visitors.