News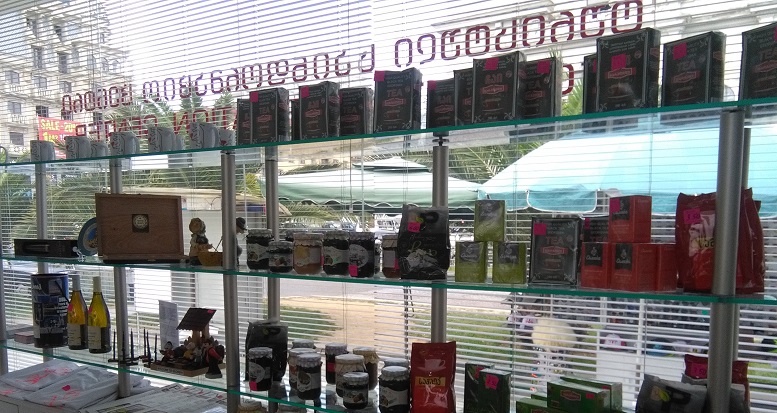 Local tourism products are realized in tourism –informational centers
4 August 2016
New services became available in tourism informational centers of Tourism Products Development Agency. Visitors will be able to buy local tourism products and souvenirs, among them jams and cigars produced in Keda, Maradidi and Petra tea, Botanical Garden honey and Machakhela gun souvenirs. Also Tourism Products Development Agency has updated the maps and guides together with transport map of the town for the tourists which simplify the process of moving within the city. The discount card "Batumi Card" is also updated, setting forth 10%-33% discounts at about 40 tourism facilities. Tourism Products Development Agency will offer tourists new, Machakhela tourism package form the next week. One special tour in direction of Machakhela historical-cultural route will be implemented from the centers once a week for popularization of Machakhela gorge. Travel agencies will also be able to get involved in this tour by special terms.
Service of informational centers is very important for such active city form touristic point of view that can be proved by the increasing number of visitors in the centers. The number of tourists in July is increased by 110% if compared with the same period of the last year and is equal to 17 221 persons. Especially Russian, Polish, Ukrainian and Jewish tourists are using the services of the center. They are interested with routes of high mountainous Ajara mostly.
Tourism Products Development Agency has 8 tourism centers within the region will be opened in Batumi Central this year. Tourist can receive detailed information about specific routes, brochures and maps as well as purchase tours. A hotline is functioning in the centers 577 90 90 93 (91) where you can get any kind of information about tourism directions.